Palm & Pine SPF 30 Lotion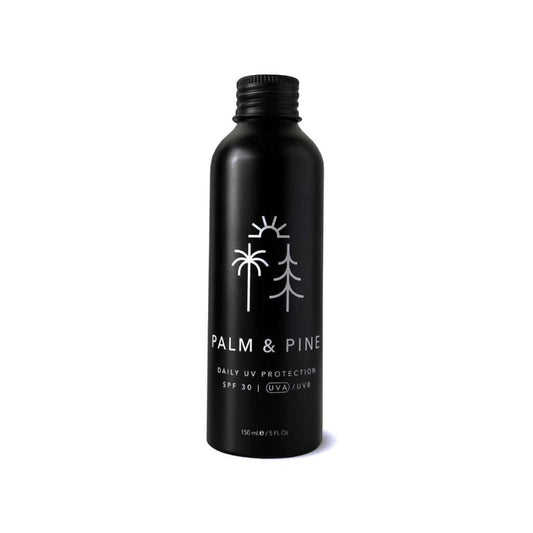 Palm & Pine
Palm & Pine SPF 30 Lotion
Sale price
£26.00
Regular price
Palm & Pine SPF50 Zinc Sunscreen - Solid Format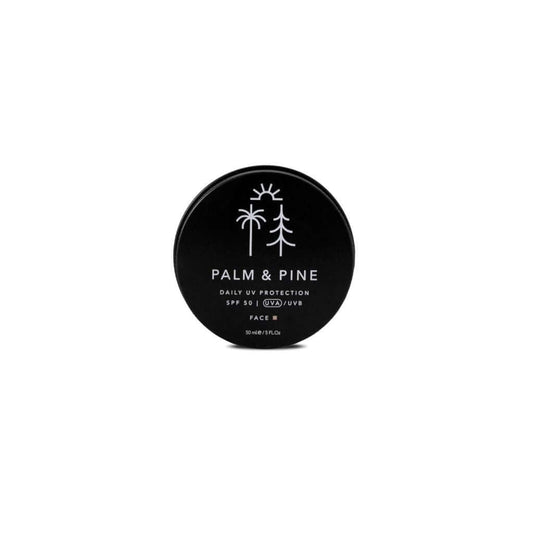 Palm & Pine
Palm & Pine SPF50 Zinc Sunscreen - Solid Format
Sale price
£22.00
Regular price
£0.00
Palm & Pine is a vegan, plastic-alternative sunscreen brand that offers a range of natural, sustainable sunscreens for the face and body. The Palm & Pine sunscreens are formulated with plant-based ingredients and mineral filters to provide broad-spectrum protection against both UVA and UVB rays. The sunscreens are fragrance-free and suitable for all skin types, including sensitive skin.
Palm & Pine offers a high-quality, natural sunscreen that is also good and safe for the environment.
Looking for a natural sunscreen that is free of harsh chemicals and fragrances? The Palm & Pine Natural Mineral sunscreens are sustainable and good for the environment.
Not only is this a fantastic natural sunscreen, it is a vegan sunscreen that is cruelty-free, sustainable and totally reef-safe.
Palm & Pine sunscreen targets people who are looking for a natural, sustainable, and cruelty-free sunscreen. The products are perfect for people with sensitive skin, as well as people who are concerned about the environment.
Trying to enjoy sports outside and wanting a product to keep you safe. These Palm & Pine products are designed for those wanting to enjoy the outdoors and stay protected from harmful UVA and UVB rays. This broad-spectrum sunscreen provides long-term protection.
The SPF 30 is suitable for everyone and anyone looking for natural, daily skin protection. Designed to be used as a daily moisturiser or at the beach.
The SPF 50 is a thick paste that has been designed to create a UV barrier to provide water and sweat-resistant protection. We have designed this for surfers and sports, but it also provides great protection for the face in your day-to-day life.
The benefits of Palm & Pine sunscreen to customers are:
Broadspectrum Sun Protection from harmful UVA and UVB rays (SPF 30 and SPF 50).
Natural, non-toxic ingredients, keeping you protected and the environment safe from toxic ingredients.
Fragrance-free, so it's suitable for all skin types, including sensitive skin, and safe for use on children and babies.
Utilising sustainable and recyclable aluminium packaging.
Water-resistant, so safe to use when surfing, paddling, enjoying the beach and relaxing in the lakes.