Skip to product information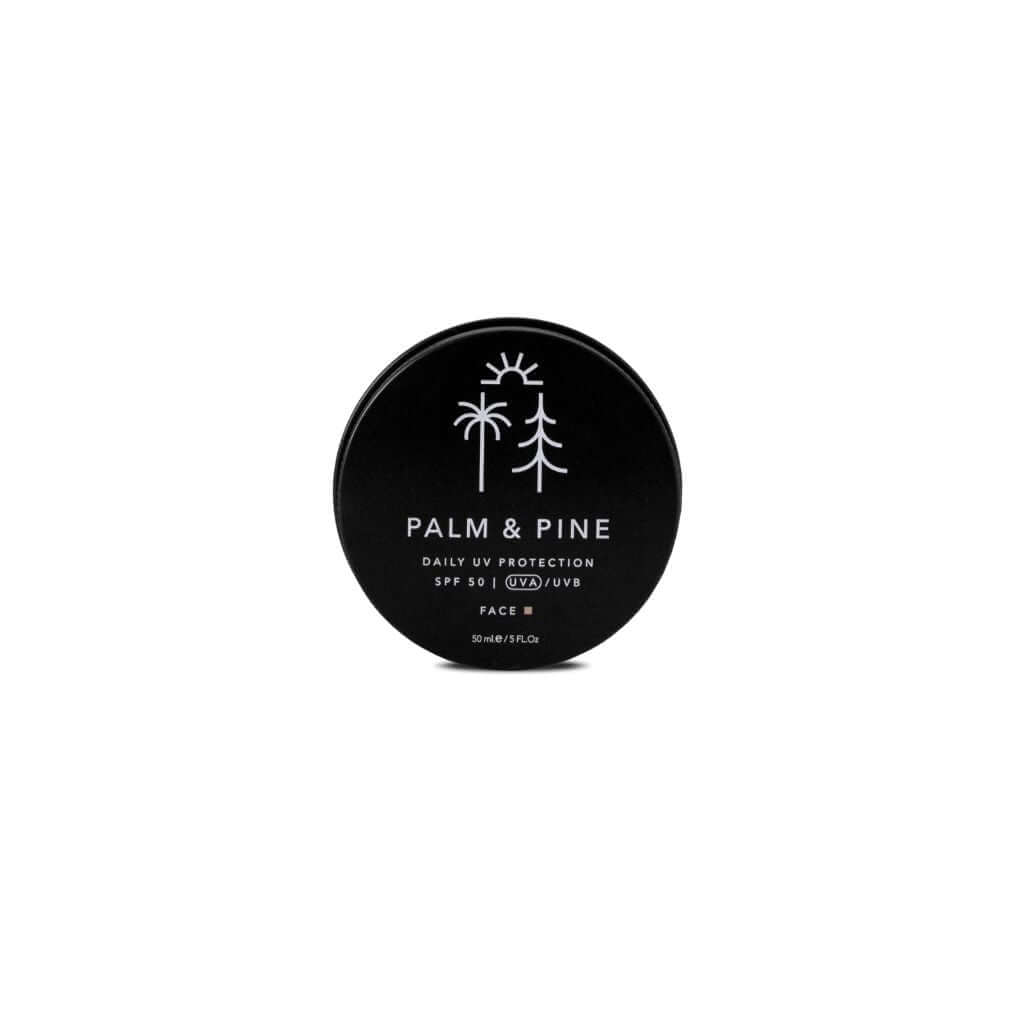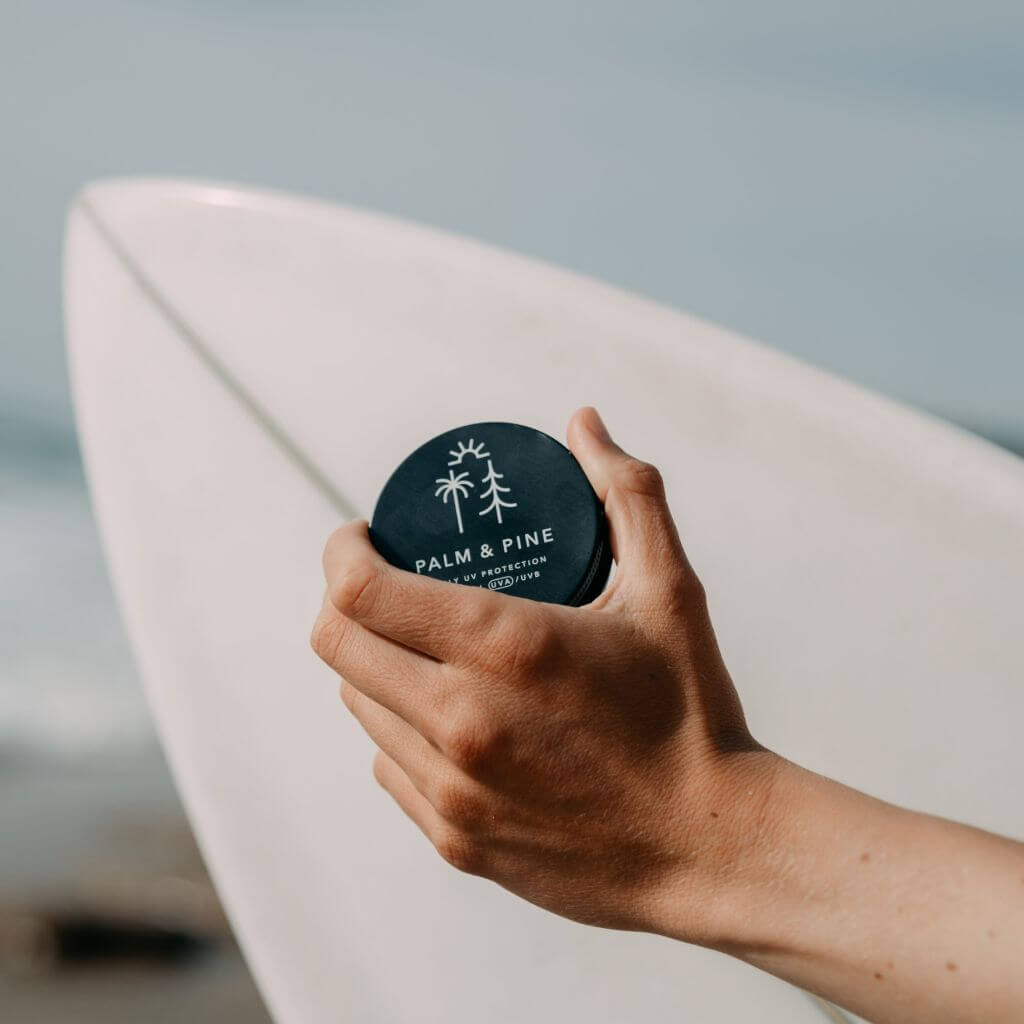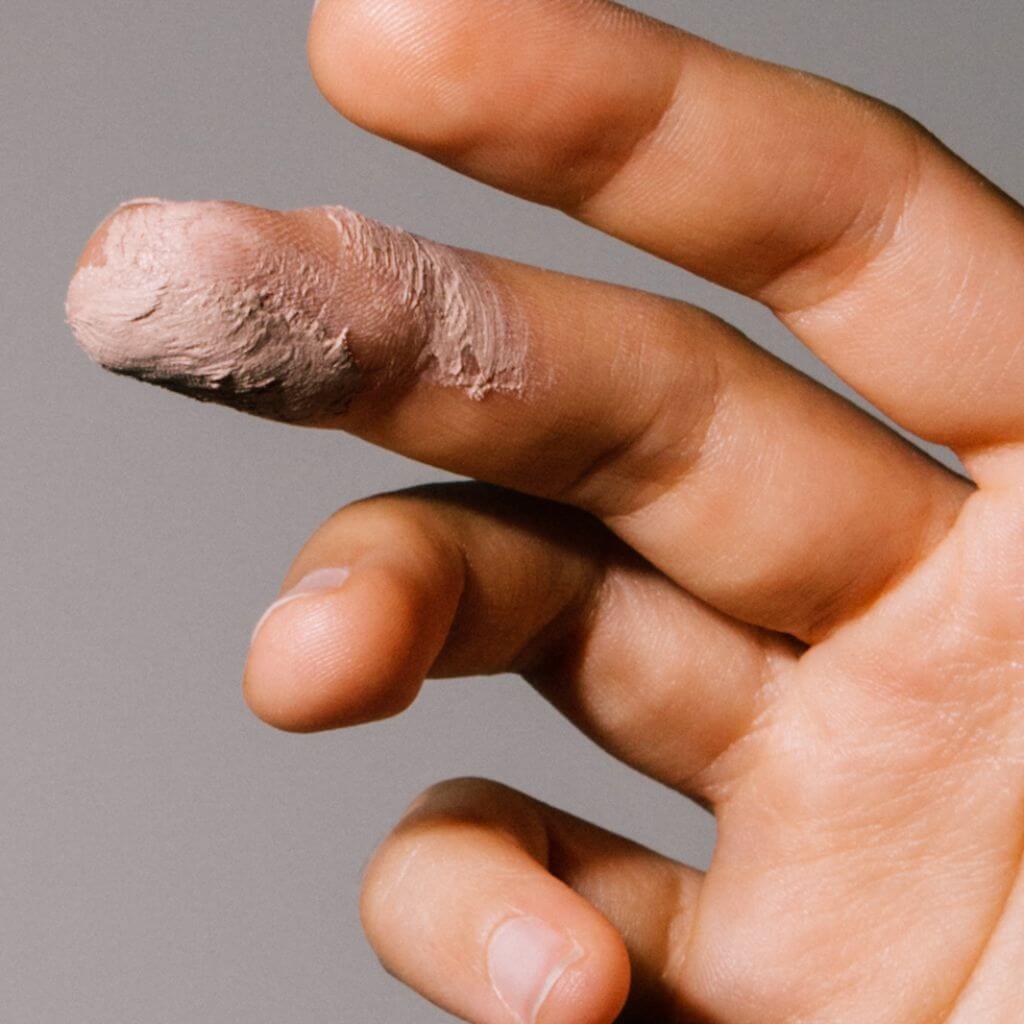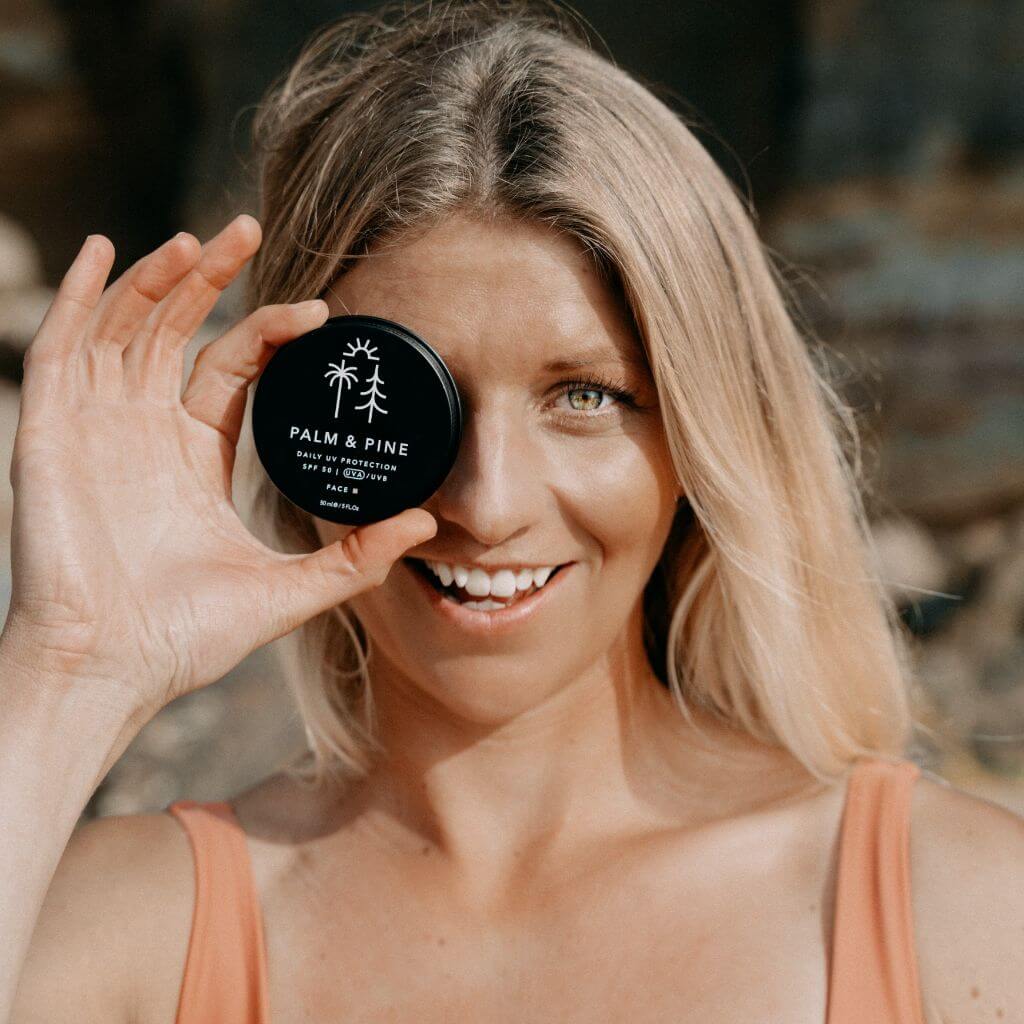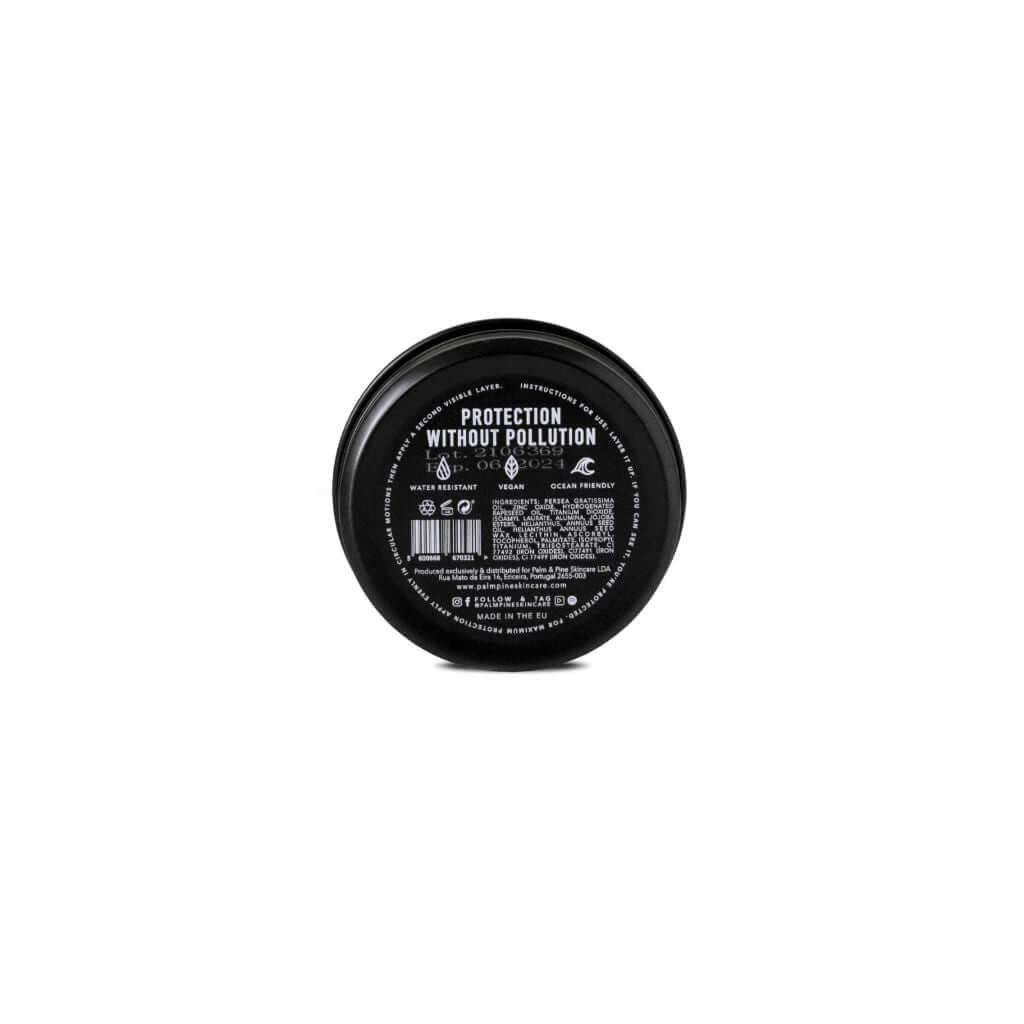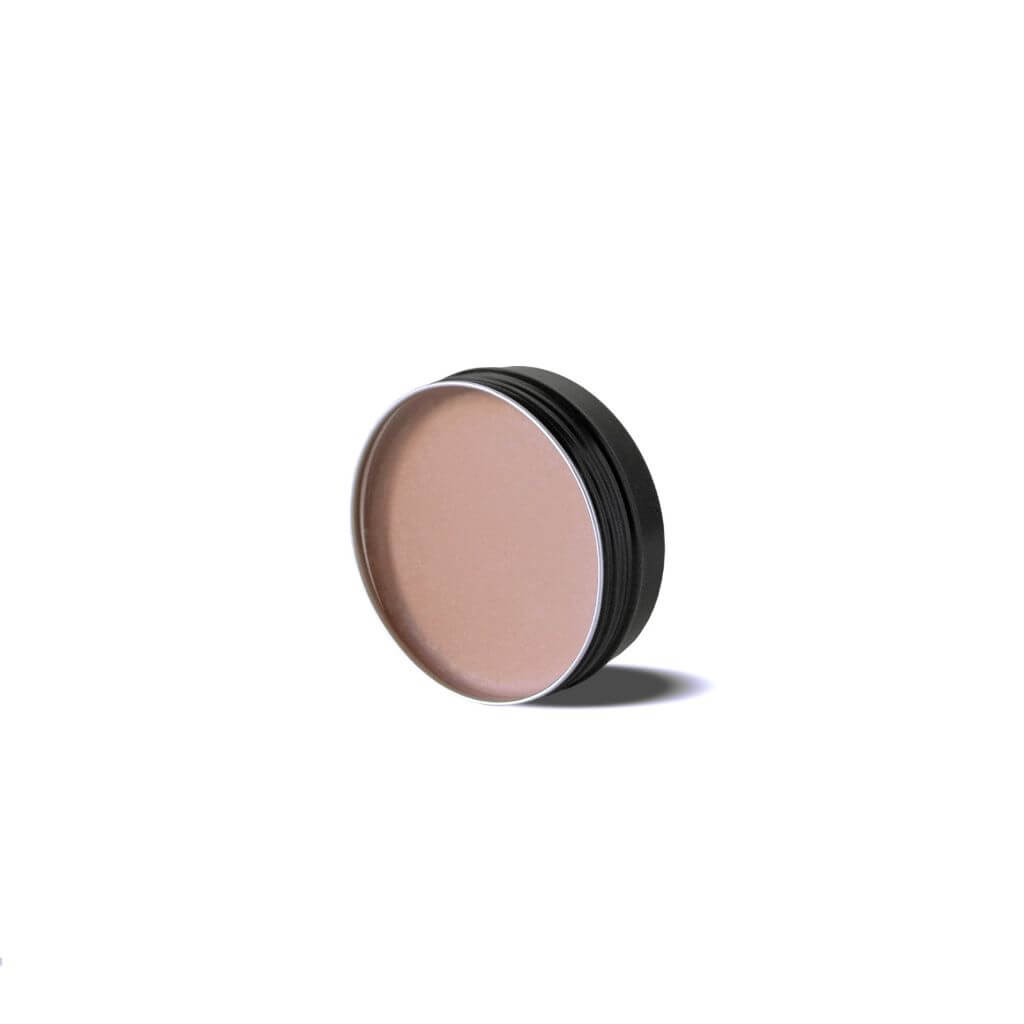 Palm & Pine SPF50 Zinc Sunscreen - Solid Format
Sale price
£22.00
Regular price
£0.00
Tax included.
Suitable for All Skin Types, including Sensitive Skin
Solid Waterless Wax-Based Format - Subtle Tint
Introducing the Palm & Pine SPF 50 Zinc Sunscreen, the ultimate vegan sun protection solution. Crafted with 100% plant-based ingredients and fortified with mineral filters, this broad-spectrum sunscreen offers unrivalled defence against UVA and UVB rays. More than just a surf companion, our sunscreen safeguards your lips, eyes, and forehead, ensuring daily protection no matter where your adventures take you.
Fragrance-free and designed for even the most sensitive skin, this cruelty-free and plastic-free product is a testament to the commitment of Palm & Pine to sustainability and ocean preservation. Housed in an eco-friendly aluminium tin, this solid waterless wax-based sunscreen is practical and infused with a subtle tint for a touch of natural radiance. Ideal for outdoor enthusiasts, sports lovers, and beachgoers, Palm & Pine SPF 50 Zinc Sunscreen is your go-to choice for reliable, long-lasting protection. Make it a part of your daily routine, or amp up your sporty endeavours with this versatile sunscreen that always goes the extra mile.
Palm & Pine is a brand committed to ocean-friendly practices, ensuring that every aspect of its products, from formulation to packaging, is designed with sustainability in mind. Their zero-plastic packaging is made from recycled materials, making it both recyclable and reusable. Experience protection wherever and whenever you play with Palm & Pine.
Size: 50g
Benefits
Wax-based, perfect for water activities with Broad-spectrum UVA/UVB protection.

Easy, drag-free application for hassle-free use.

Subtle tint adds a touch of natural radiance.

Stays on but easy to remove.

Fragrance-free⁠⁠, Vegan⁠⁠ & Cruelty-Free.

Designed in Portugal, crafted in Cyprus.
Ingredients
Persea Gratissima Oil (Avocado Oil), Zinc Oxide, Hydrogenated Rapeseed Oil, Titanium Dioxide, Isoamyl Laurate, Alumina, Jojoba Esters, Helianthus Annuus Seed Oil (Sunflower Seed Oil), Helianthus Annuus Seed Wax (Sunflower Seed Wax), Lecithin, Ascorbyl Palmitate, Tocopherol (Vitamin E), Isopropyl Titanium Triisostearate, CI 77492 (Iron Oxides), CI, 77491 (Iron Oxides), CI 77499 (Iron Oxides).
Key Ingredients
FILTER - Zinc Oxide | MOISTURE - Avocado oil | WATER-RESISTANCE - Sunflower wax | ANTI-BACTERIAL - Jojoba | TINT - Iron oxide
Extra Product Information
Will it stop me from burning?
Palm & Pine SPF50 will prevent burning and sun damage if used as recommended. However, be sensible with your sun-worshipping. Apply correctly and regularly. Avoid playing in the sun in the middle of the day. Wear a hat and sunglasses. If you're in the water for more than a couple of hours, take a break, find some shade under the palms or pines, grab a cold drink, and reapply.
Can I use it every day?
The SPF 50 can be used every time you do sport or for extra protection in your day to day.
Is it vegan?
YES. Palm & Pine SPF 50 is proud to be 100% vegan.
How many hours of protection will I get from the SPF 50?
Different skin types respond to the sun in different ways. Palm & Pine encourages the reapplication every 2 - 4 hours. If you're sweating and in water, it will be necessary to reapply more frequently.
Can I apply Palm & Pine SPF50 around my eyes?
The SPF 50 will not wash into your eyes thanks to the wax-based formula. Palm & Pine uses zero chemical blockers or preservatives, which can irritate the eyes. However, anything going into the eyes can cause irritation, so we recommend avoiding eye contact where possible.
Are the products suitable for babies and sensitive skin?
The Palm & Pine SPF products are made with 100% natural ingredients, perfect for babies and sensitive skin. Natural products have a far lower likelihood of causing irritation and skin reactions than chemical and synthetic ones. That said, we can't speak for all skin types, so to be sure, we recommend performing a patch test on a small area of skin if you have sensitive skin. If you have a reaction, discontinue use immediately.
Who are the products suitable for?
The SPF 50 is a thick paste that has been designed to create a UV barrier to provide water and sweat-resistant protection. Palm & Pine has designed this for surfers and sports, but it also provides great protection for the face in your day-to-day life.
How do you apply the SPF 50?
We recommend rubbing a thin layer into the skin in a circular motion as you would a normal lotion. We then recommend finishing with a second, more visible layer for maximum protection.
How do I remove the SPF 50?
The wax formula gives tough, water-resistant protection that stays on. Palm & Pine recommends using an oil-based cleanser or coconut oil and cloth to remove the thick layer, then using your normal skincare routine to cleanse and moisturise your skin.
What makes the SPF 50 vegan?
To achieve the best possible natural water resistance, Palm & Pine have used wax. Normally this comes from beeswax, but they chose sunflower wax so that everyone can enjoy Palm & Pine.