Skip to product information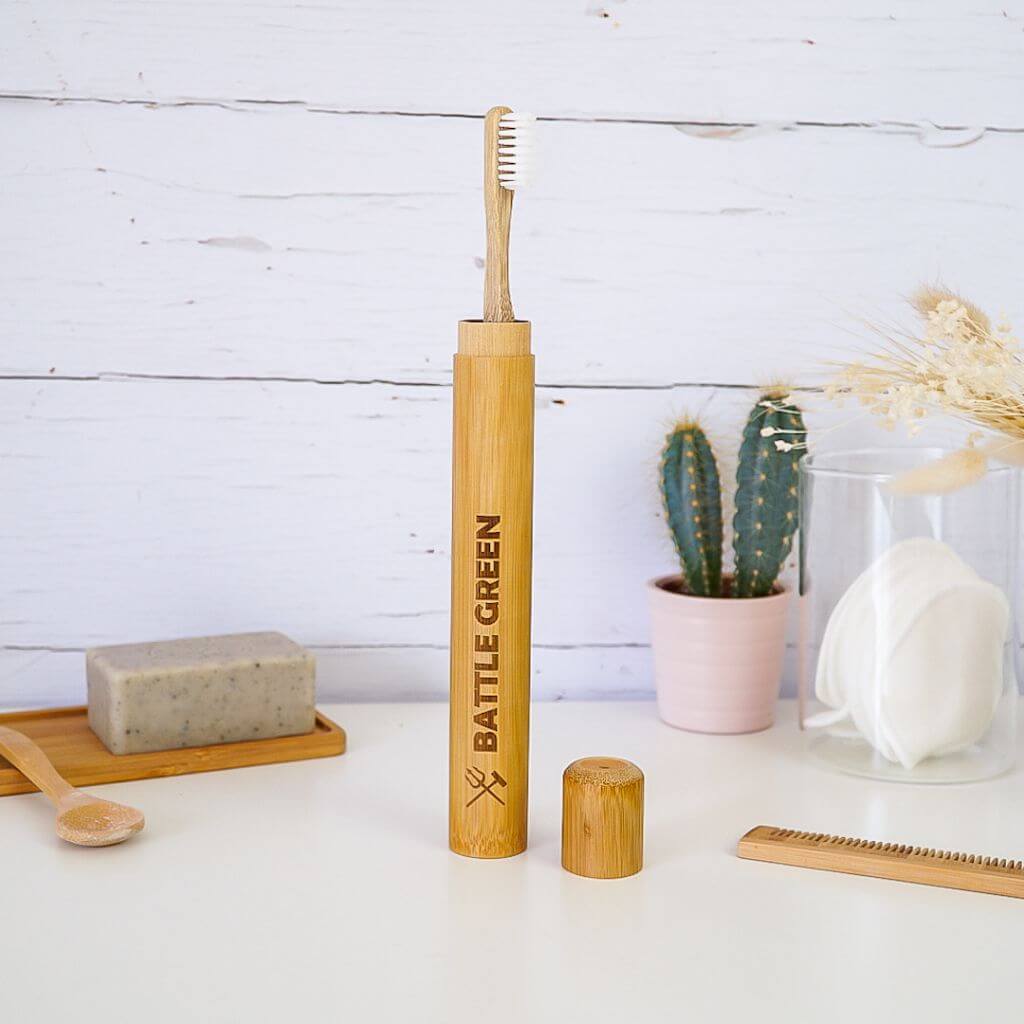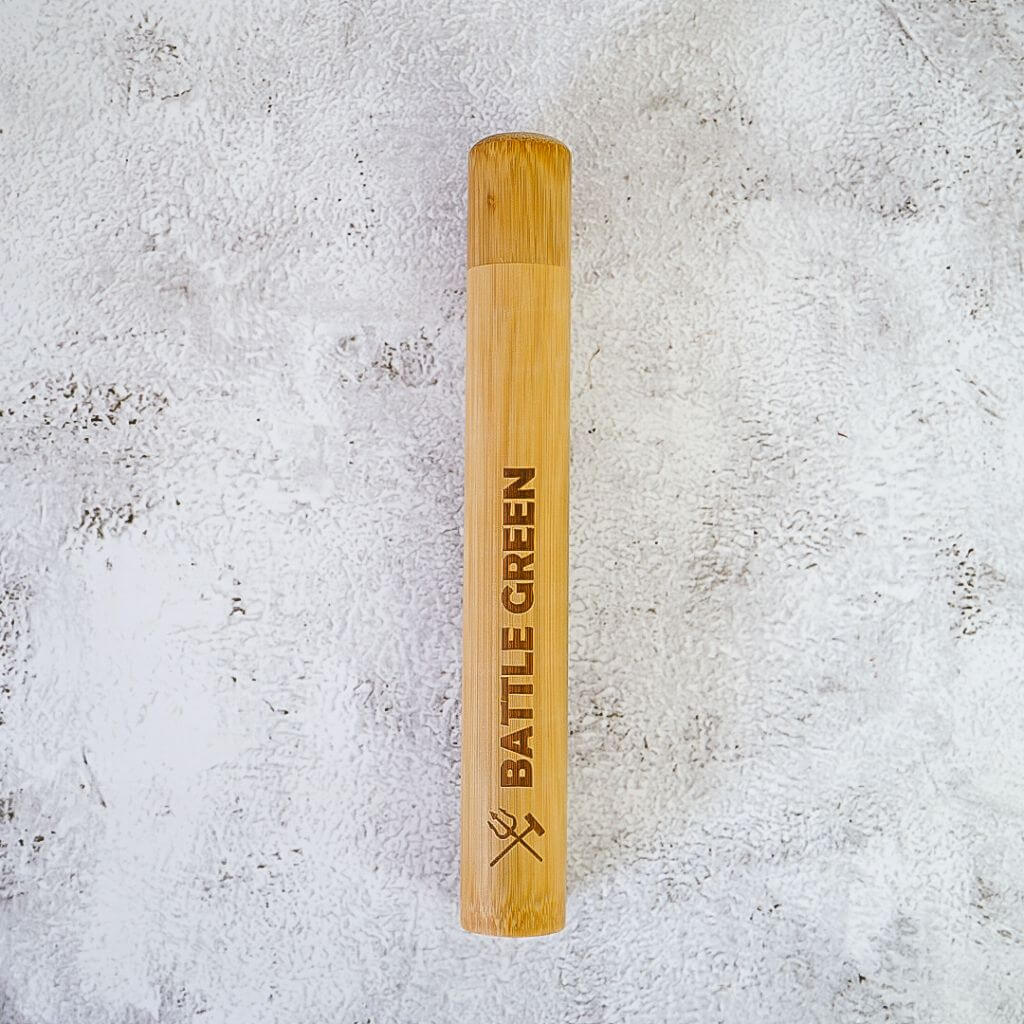 Battle Green Bamboo Toothbrush Travel Case
Sale price
£5.99
Regular price
£6.45
Tax included.
Battle Green's stylish, lightweight and beautifully crafted toothbrush case is made from sustainably grown bamboo and is perfect for travel. A small hole at either end allows any moisture on the brush to evaporate. An eco-friendly alternative to plastic cases, each will comfortably hold a toothbrush up to 20cm long. 
Bamboo is a miracle plant. It releases 30% more oxygen into the atmosphere compared to other trees. It is the only plant that can keep up with human consumption (growing up to 3ft in a single day). Self-nourishing and requiring no pesticides or chemicals to grow, it is the perfect natural product to make these beautiful biodegradable and naturally antibacterial toothbrush cases.
Pairs with the Battle Green Bamboo Toothbrush.
Contains: 1 Toothbrush Travel Case Only.
Dimensions: approx 21cm x 3cm.
Benefits
Travel essential.

Eco-friendly & antibacterial bamboo toothbrush Travel Case.

Biodegradable & compostable.

Sustainably and ethically sourced bamboo.
Materials
Biodegradable and naturally sourced bamboo.
How to Use
Simply place your toothbrush in the holder and close it. The air holes will allow any moisture to evaporate naturally. Rinse clean as required. 
This Travel Case can hold toothbrushes up to 20cm in length.