Skip to product information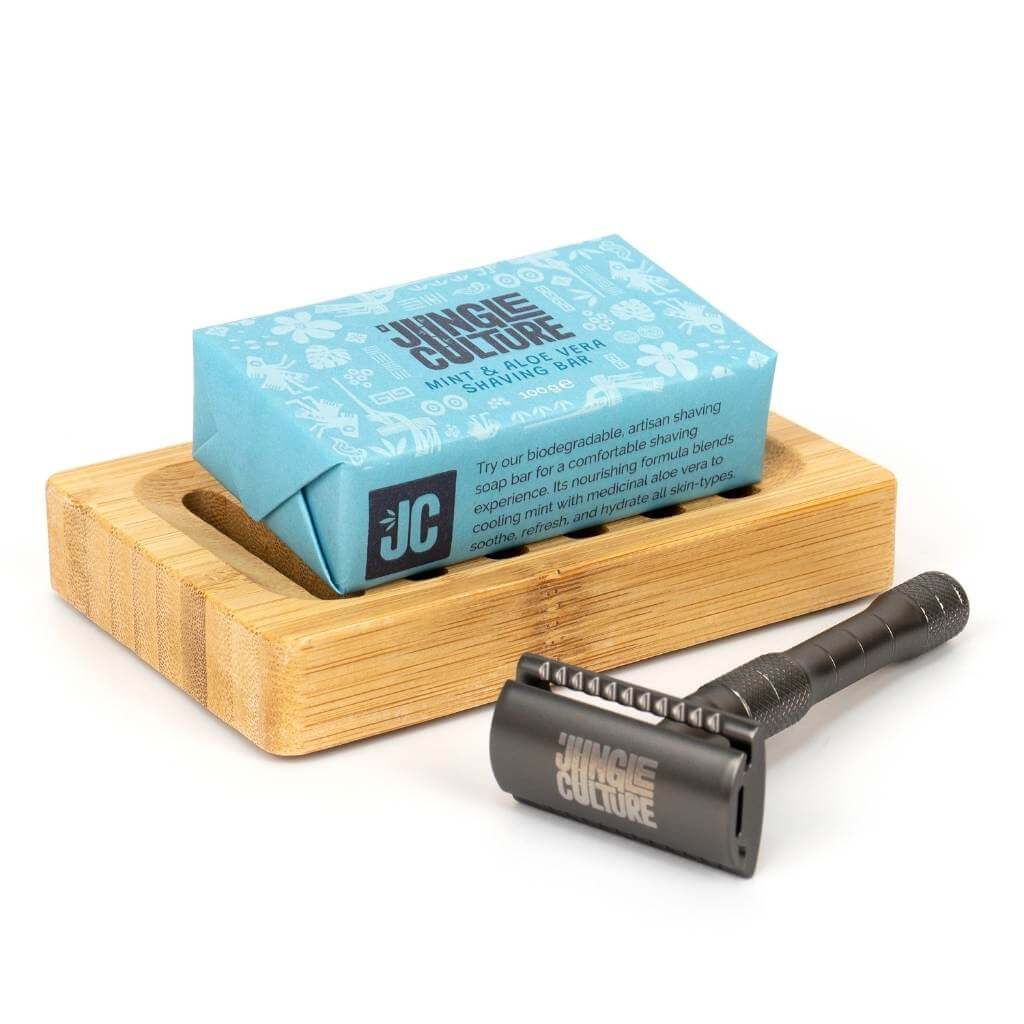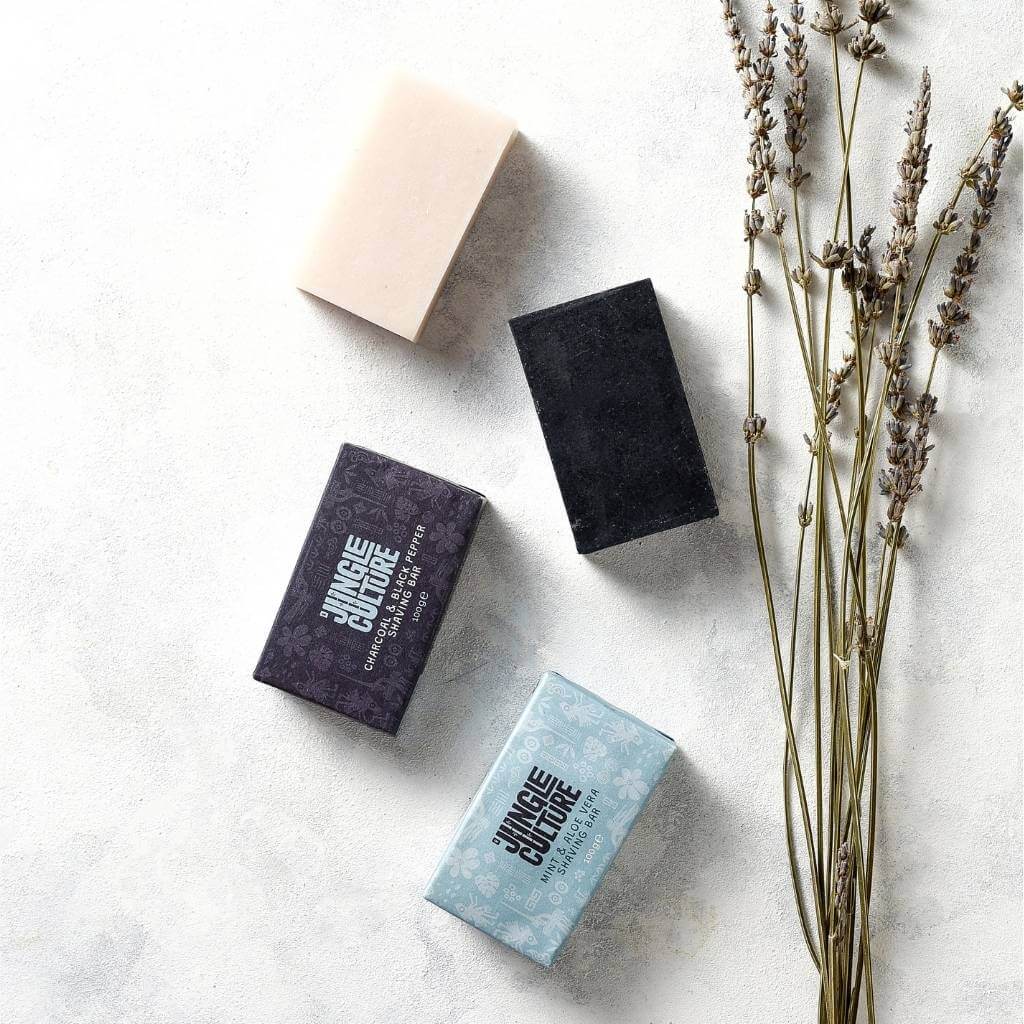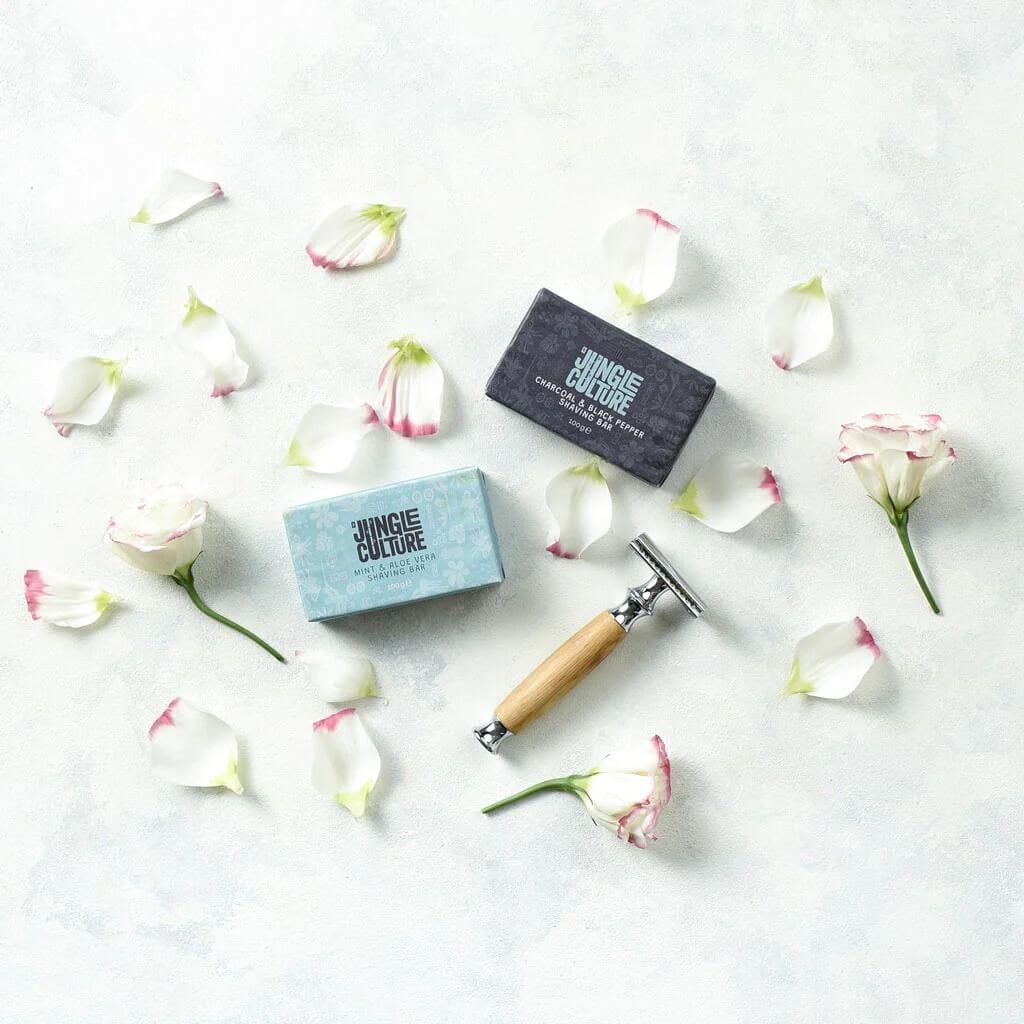 Aloe Vera & Mint Shaving Soap Bar
Sale price
£8.99
Regular price
£0.00
Tax included.
Suitable for Sensitive Skin and All skin types.
This plastic-free solid shaving soap combines cooling mint extract with soothing aloe vera to create an uplifting and revitalising shaving experience for men and women.
These shaving cream bars combine locally-sourced, organic coconut oil with high-quality essential oils to create a luxurious shaving bar that is kind to your skin and kind to the planet.
Lovingly handmade and ethically sourced from Ho Chi Minh City, Vietnam. Jungle Culture has built a sustainable supply chain, working with small farms, craft workshops and transparent factories to empower and support developing communities to produce environmentally friendly, unique plastic-alternative products that are all responsibly sourced.
This traditional shaving soap is cold-pressed and long-lasting. Each vegan-friendly shaving bar lasts 6-12 months, depending on how often you shave.
Size: 100g
Benefits
Chemical-free and parabens free.

Plastic-free alternative to shaving gel or shaving foam.

Suitable for sensitive skin.

Luxurious & enriching.

Vegan-friendly, palm oil free & cruelty-free.

Long-lasting.
Ingredients
Cocos Nucifera (Coconut) Oil, Aqua, Butyrospermum Parkii (Shea) Butter, Sodium Hydroxide, Glycerin, Peppermint Essential Oil, Aloe Vera Powder Extract.
How to Use
Lathering up Jungle Culture zero-waste shaving soap bars is easy! These shaving soaps to not require a shaving brush, so simply wet your solid shaving soap bar with warm water and rub in a circular motion on the area which you intend to shave or a washcloth!
Additional Information
These 100g zero-waste shaving soap bars last from 6 months to 1 year, depending on the frequency of your shaving routine. To increase the lifespan of your shaving cream bar, use a suitable soap dish and don't let your shaving soap sit in a pool of water.
Conventional shaving foams and gels already contain water that helps them lather when rubbed. Shaving soap bars have a much lower water content, meaning you can mix in the water you need, and your shaving soap will last longer!
Jungle Culture shaving soap bars use only natural ingredients, locally sourced in Vietnam. The only exception is sodium hydroxide, a component of every soap and a vital requirement in producing a high-quality shaving soap bar.