Skip to product information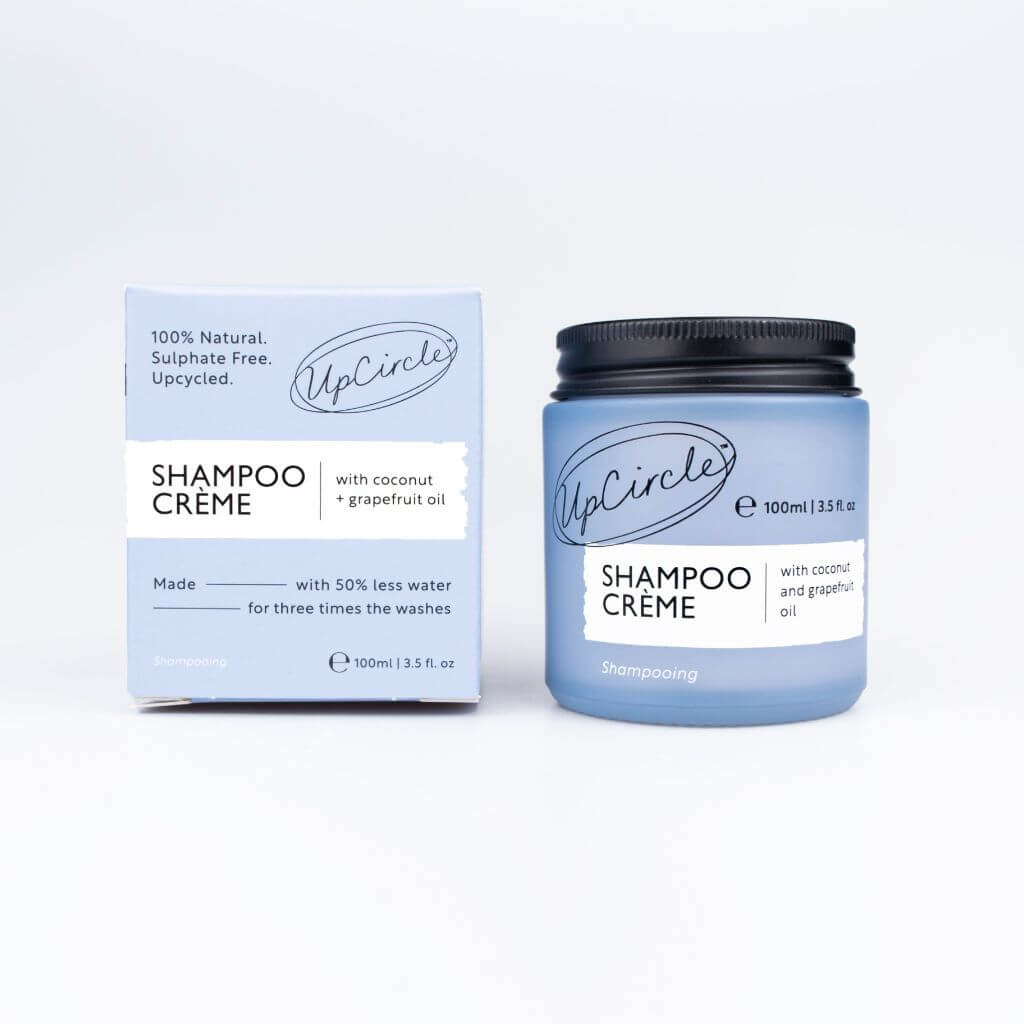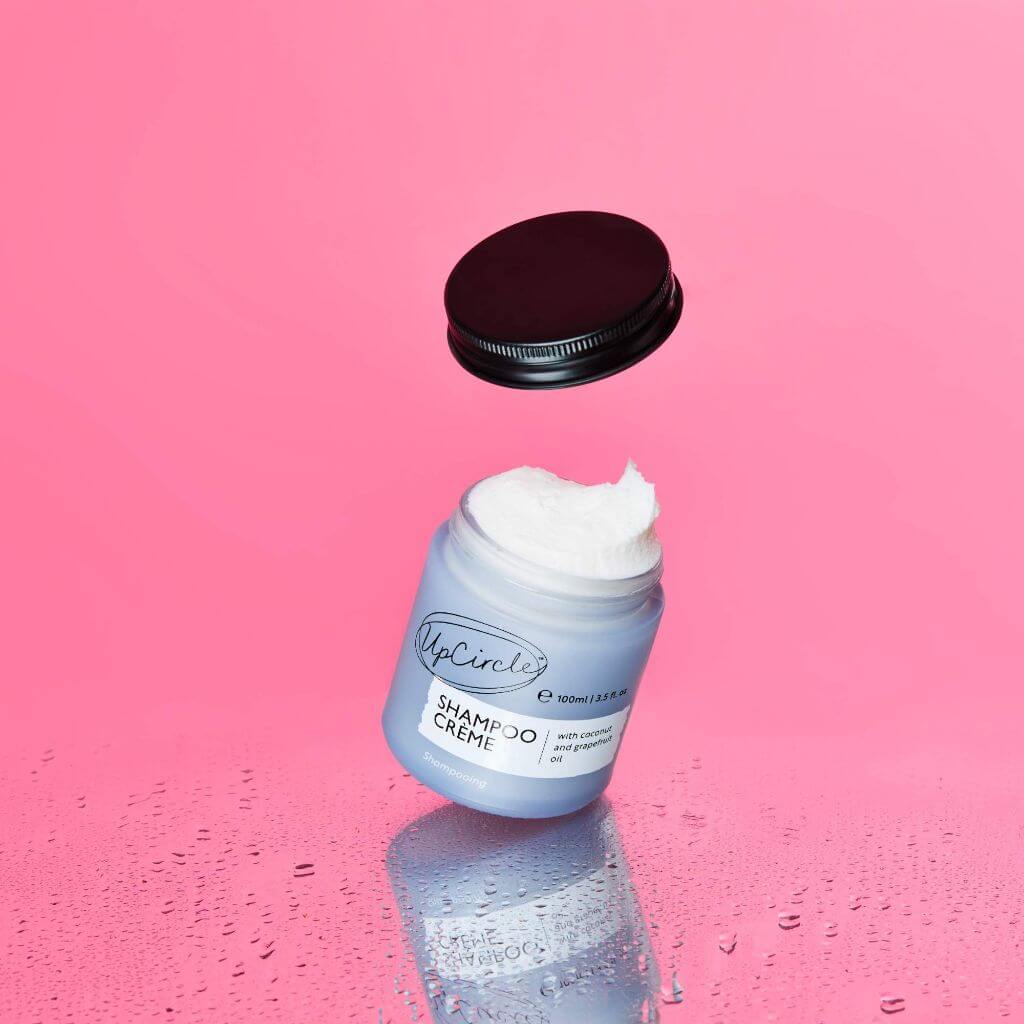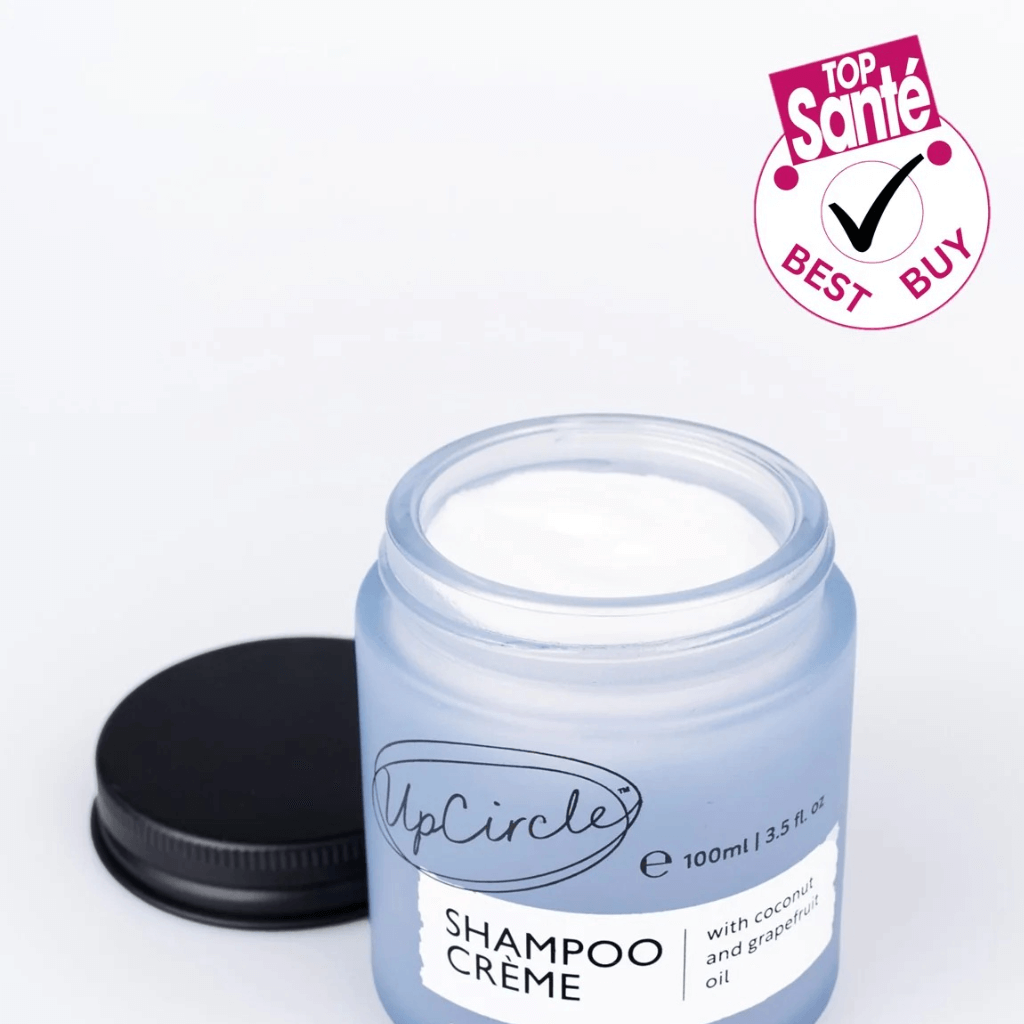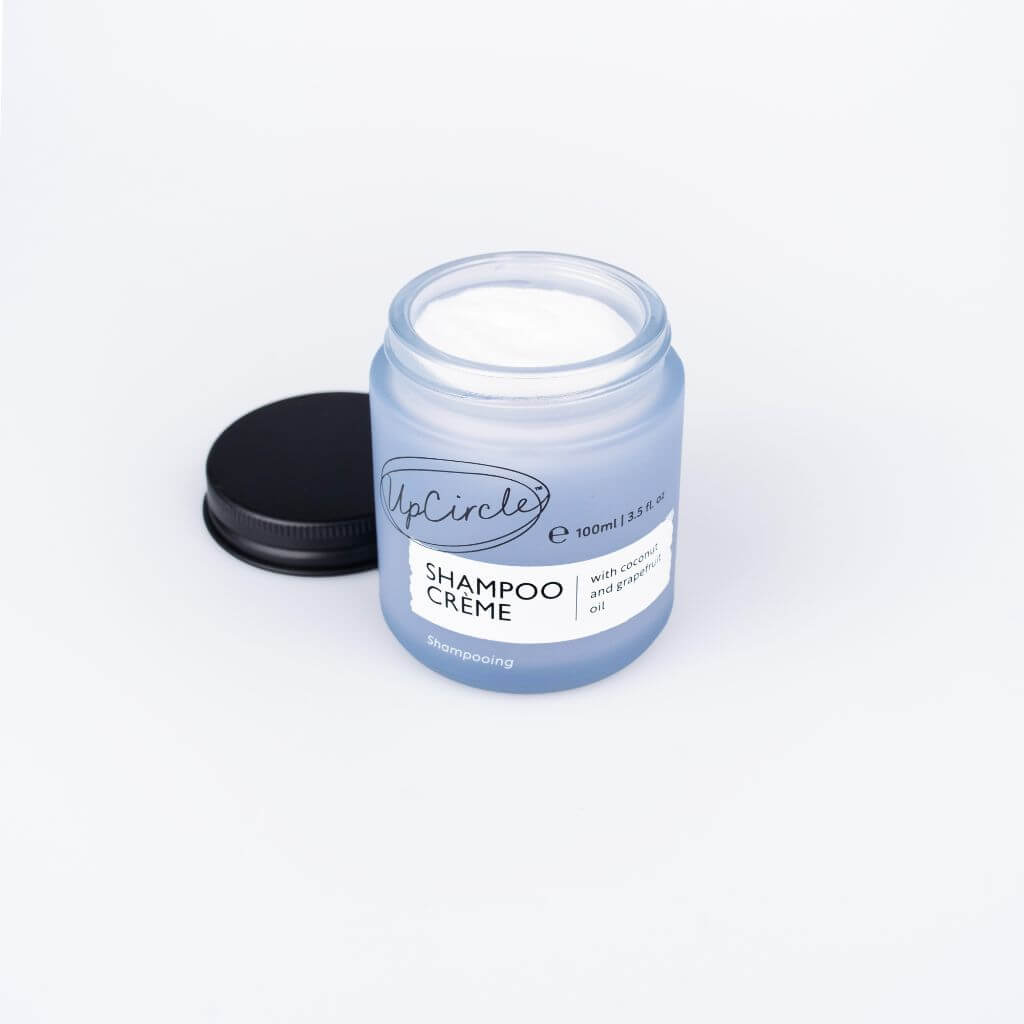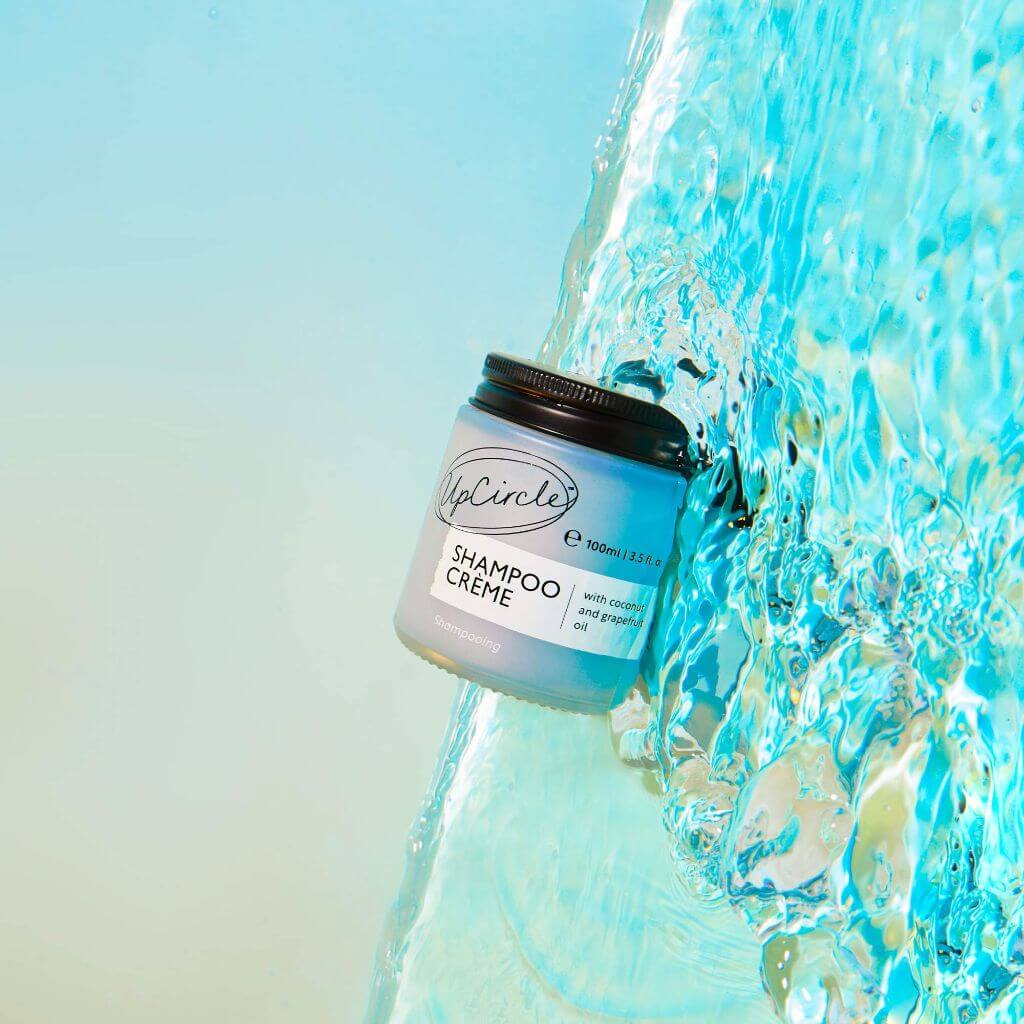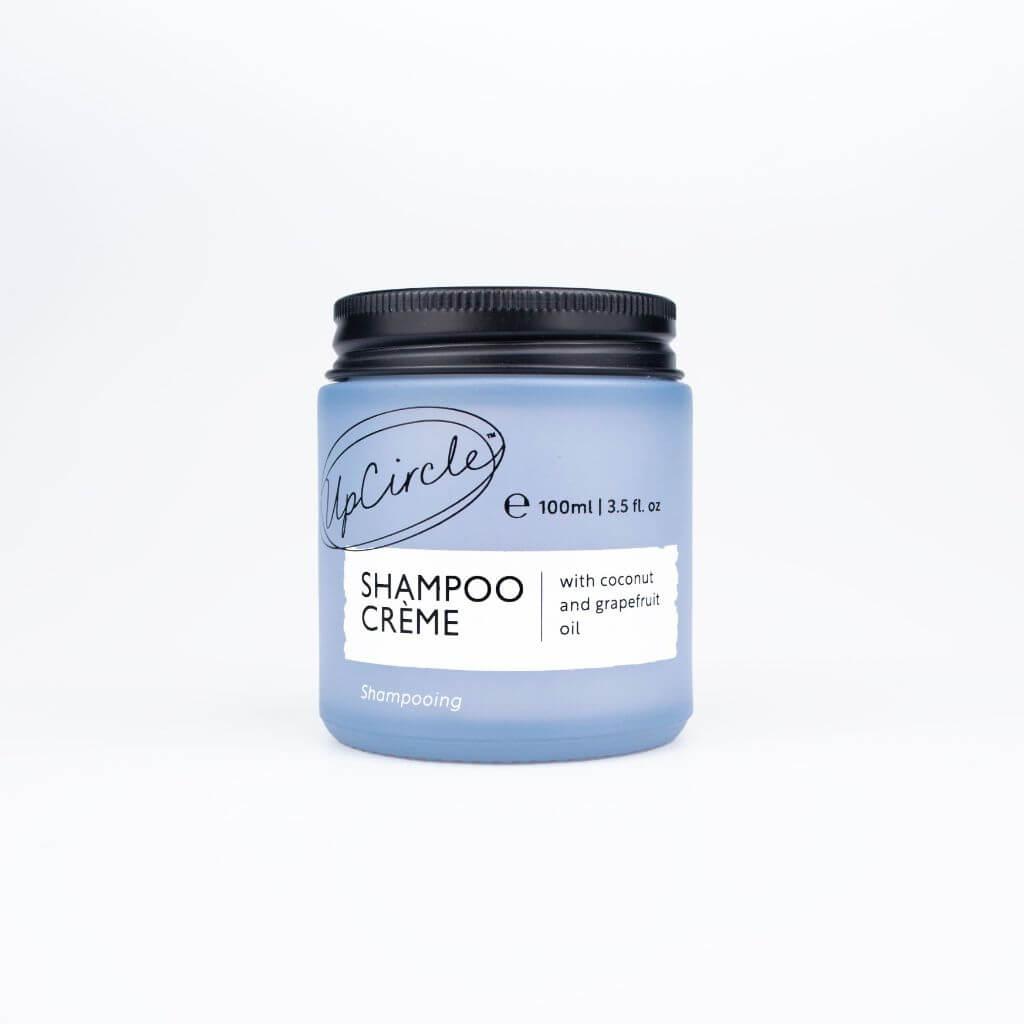 UpCircle Shampoo Crème with Coconut and Grapefruit Oil
Sale price
£16.99
Regular price
£19.99
Tax included.
UpCircle Shampoo Crème with Pink Berry is a revolutionary new shampoo that combines the best of both worlds: the effectiveness of a liquid shampoo with the sustainability of a shampoo bar. It is gentle and soft on all hair types.
This highly concentrated shampoo paste uses 50% less water than the average liquid shampoo, and it comes in a refillable container to reduce plastic waste. Unique to UpCircle it delivers THREE TIMES the number of washes than a regular liquid shampoo. Cleansing and soothing both your hair and scalp, and strengthing your hair whilst preventing breakages. 
From the masters of upcycling in the UK, UpCircle, this Vegan shampoo crème is made with coconut and grapefruit oil and combines rosemary, peppermint, lavender, cedarwood & clove. This product is made with 100% natural ingredients.
Gentle cleansing: UpCircle Shampoo Crème is made with natural ingredients that are gentle on the scalp and hair. It effectively cleanses without stripping away your hair's natural oils.
Nourishing: Pink berry is a rich source of antioxidants and vitamins that nourish the hair and scalp. It helps to strengthen the hair shaft, reduce frizz, and boost shine.
Sustainable: UpCircle Shampoo Crème is made with upcycled ingredients, which means that it helps to reduce food waste. It is also packaged in a refillable container, which helps to reduce plastic was
It is suitable for dry, greasy, afro, and coloured hair. Gentle on skin and eyes. 
Multi-award-winning brand UpCircle is a leader in upcycling ingredients for use in natural skincare. A Certified B Corp Business, all their products are Certified Vegan, with Leaping Bunny Cruelty-Free Approved.
Size: 100ml
Benefits
Suitable for all hair types, including dry, greasy, afro, and coloured hair.

Powerfully potent nourishment in lightweight and convenient packaging.

Concentrated formula. 

Works well in soft & hard water.

Made in the UK.

Certified Organic, 100% Natural, Vegan and Cruelty-Free.
Key Ingredients
Coconut Fruit Oil:

 is a natural moisturiser that hydrates and softens the hair. It can also help to reduce frizz and split ends.

Rosemary Leaf Oil:

 is a stimulant that can improve blood circulation to the scalp. This can promote hair growth and reduce hair loss.

Peppermint Leaf Oil:

 is a refreshing oil that can cool and soothe the scalp. It can also relieve itching and dandruff.

Grapefruit Peel Oil:

 is a clarifying oil that can remove dirt, oil, and product buildup from the hair. It can also stimulate hair growth.

Lavender Flower Oil:

 is a calming oil that can reduce stress and anxiety. It can also soothe the scalp and promote hair growth.

Cedarwood Bark Oil:

 is a balancing oil that can regulate sebum production. This can reduce oily hair and dandruff.

Clove Flower Oil:

 is an antiseptic oil that can fight against bacteria and fungi. It can also relieve scalp irritation and dandruff.
The ingredients in this shampoo crème can provide benefits for the hair and scalp. They can cleanse, hydrate, nourish, and protect the hair while also promoting hair growth and reducing hair loss.
Ingredients
100% NATURAL INGREDIENTS: Sodium Methyl Cocoyl Taurate, Sodium Cocoyl Isethionate, Aqua, Cocos Nucifera (Coconut) Fruit Oil, Rosmarinus Officinalis (Rosemary) Leaf Oil, Schinus Terebinthifolia Seed Extract, Mentha Piperita (Peppermint) Leaf Oil, Citrus Grandis (Grapefruit) Peel Oil, Lavandula Angustifolia (Lavender) Flower Oil, Cedrus Atlantica (Cedarwood) Bark Oil, Eugenia Caryophyllus (Clove) Flower Oil, Glyceryl Caprylate, Sodium Levulinate, Sodium Anisate, Maltodextrin, Limonene*, Linalool*.
*Natural constituent of essential oils listed. 
How to Use
Wet hair, wash and massage into scalp. Rinse well and repeat. This shampoo paste is a hybrid of liquid and solid. It is a highly concentrated paste that uses 50% less water than the average liquid shampoo - use approximately a blueberry-sized amount per wash, depending on hair length.
Bonus Tip: Most people, when washing their hair, do not spend sufficient time wetting the hair and scalp before applying the product. If you take at least 1-2 minutes to ensure the hair is really wet (scalp massage can also be incorporated at this stage), then the product that you use will be more effective. Your shampoo crème will spread across the hair and lather more evenly and efficiently if the hair is really wet. This can also mean that you need slightly less product.
Packaging
100% recyclable cardboard box with Glass Jar and Aluminium Lid.