Skip to product information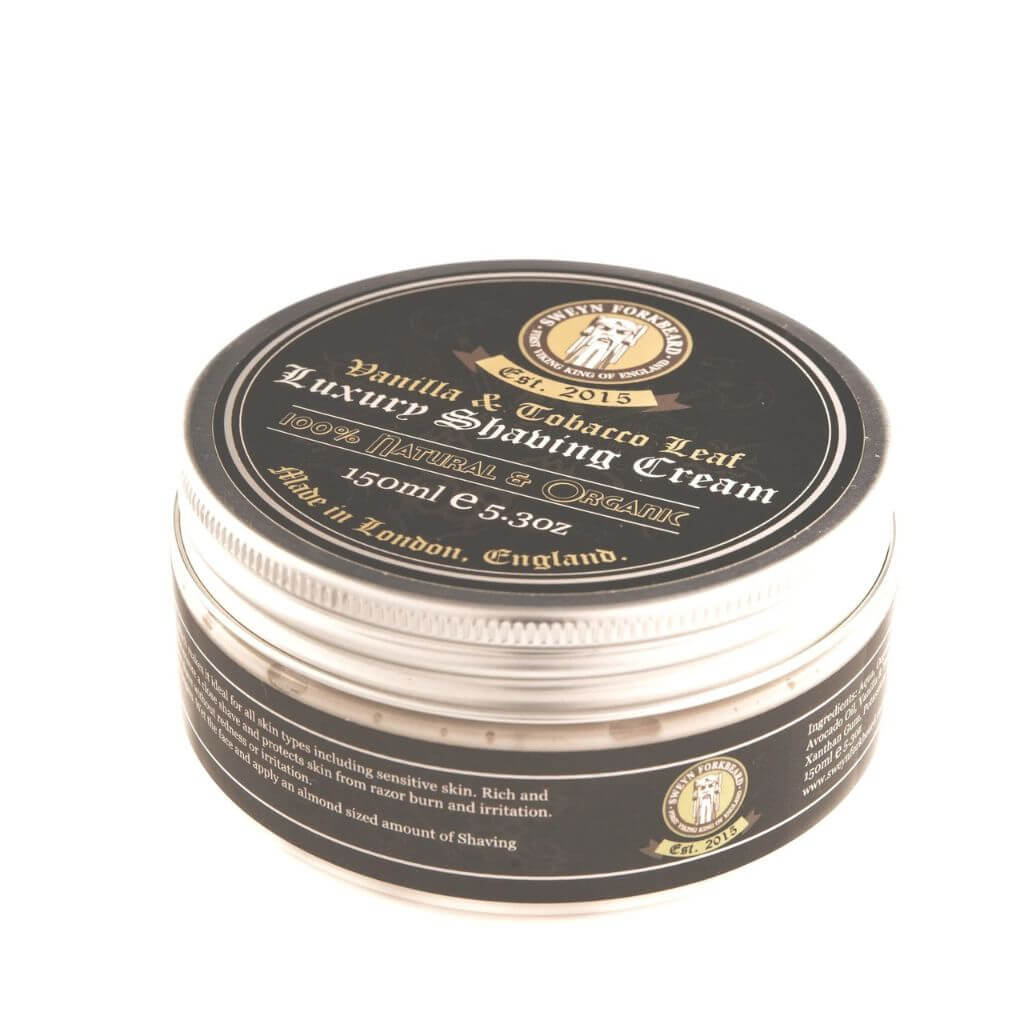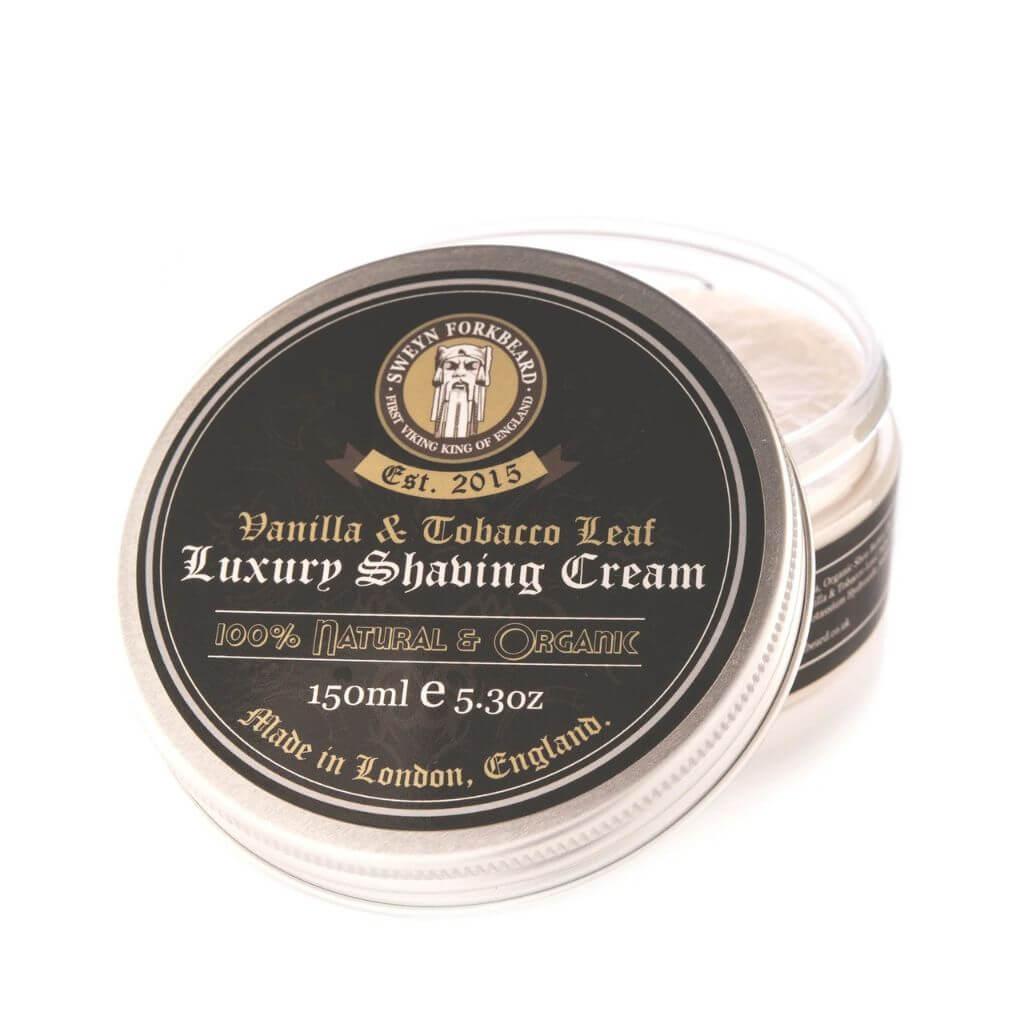 Sweyn Forkbeard Vanilla & Tobacco Leaf Shaving Cream
Sale price
£13.95
Regular price
Tax included.
This 100% organic shaving cream is made with a blend of natural oils and butters that will soften your hair and protect your skin, giving you a close, comfortable shave. The luxurious lather is enriched with the soothing scents of vanilla and tobacco leaf, leaving your skin feeling refreshed and invigorated.
This shaving cream is perfect for men with sensitive skin, as it is free of harsh chemicals and artificial fragrances. It is also vegan and cruelty-free.
Sweyn Forkbeard products are handcrafted in small batches in London, UK, by their master blender. Sweyn Forkbeard is an ecologically concerned company that exclusively uses 100% organic ingredients that have been ethically obtained. 
Size: 150ml
Benefits
100% natural and organic ingredients

Made with almond oil, shea butter, and other nourishing ingredients

Creates a rich, creamy lather

Softens beard and protects skin from razor burn

Perfect for all skin types, including sensitive skin

Vegan and cruelty-free.

Handmade in the UK.
Key Ingredients
Shea butter:

 Shea butter is a natural emollient that helps to soften the skin and protect it from irritation. It also has anti-inflammatory properties that can help to reduce redness and swelling.

Mango butter:

 Mango butter is another natural emollient rich in vitamins A and C. These vitamins help to protect the skin from damage and keep it looking healthy and youthful.

Apricot kernel oil:

 Apricot kernel oil is a light, non-greasy oil easily absorbed by the skin. It is rich in vitamins A and E, which help to moisturise and protect the skin.

Coconut oil:

 Coconut oil is a natural antibacterial and antifungal that can help to protect the skin from infection. It is also a good moisturiser that helps to keep the skin soft and smooth.

Avocado oil:

 Avocado oil is a rich, creamy oil high in vitamins A, D, and E. These vitamins help to moisturise and protect the skin, and they also have anti-ageing properties.
When used together, these organic butters and oils can create a shaving cream that is both moisturising and protective. This shaving cream can help prevent razor burns, ingrown hairs, and other skin irritations. It can also help to leave the skin feeling soft and smooth after shaving.
Ingredients
Aqua, Organic Butters (Shea & Mango), Organic Oils (Apricot Kernel, Coconut Oil & Avocado), Vanilla & Tobacco Leaf, Palm Free Vegetable Glycerin, Stearic Acid, Emulsifying Wax, Xanthan Gum, Silk Peptide Protein, Potassium Hydroxide, Sodium Hydroxide, Phenoxyethanol, Ethylhexylglycerin.
How to Use
Apply the shaving cream using either a shaving brush or your fingers. It is recommended to use a shaving brush as it will produce a better lather, lift the hair off your skin, and gently exfoliate dead skin.
Wet your face and dampen your shaving brush. Put an almond-sized amount of our shaving cream on your brush. Using a swirling motion, lather the cream across the area to be shaved. Shave as usual, and once finished, wash your skin and tools with warm water.
Top Tip: Using more than an almond-sized amount of our shaving cream will not result in a better shave, you will only make a mess and waste the cream. For the best control over the lather, you can prepare it in a shaving bowl.
Packaging
Aluminium Lid with plastic jar.