Skip to product information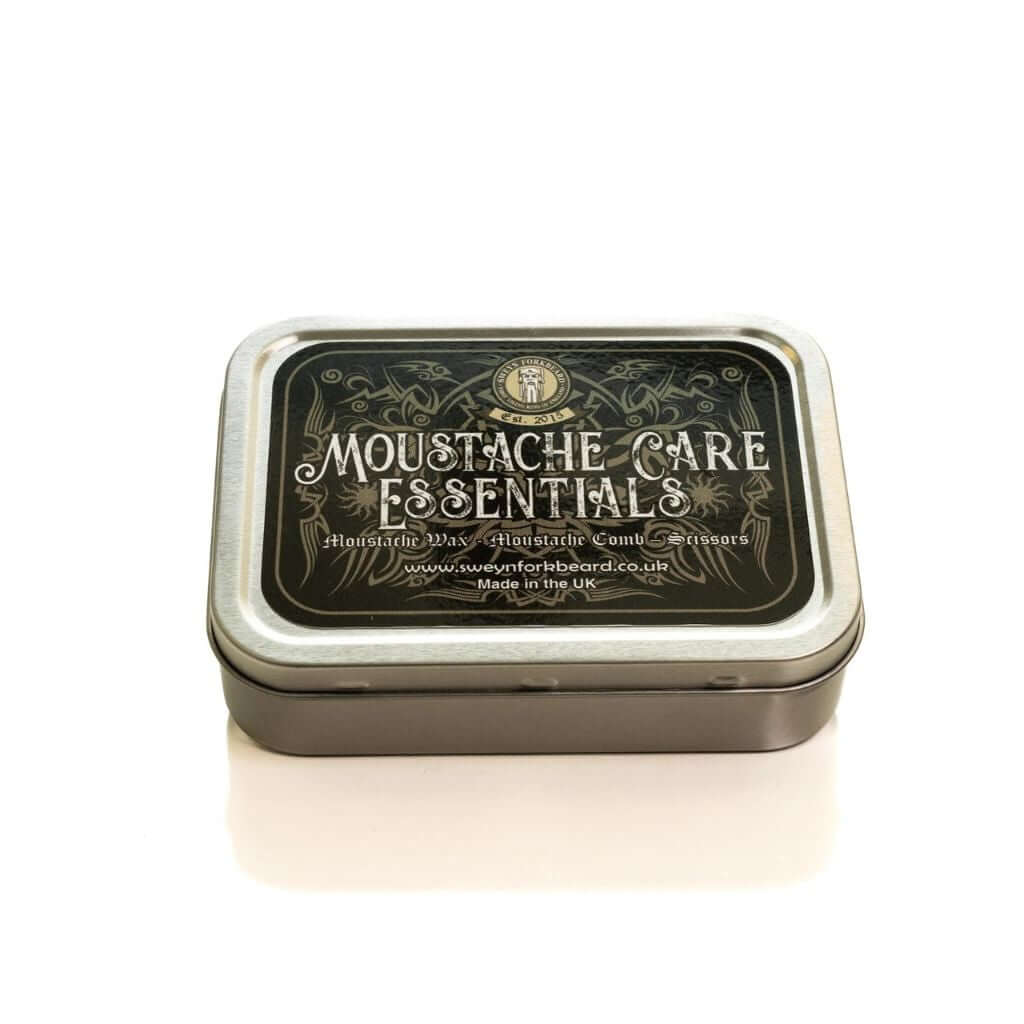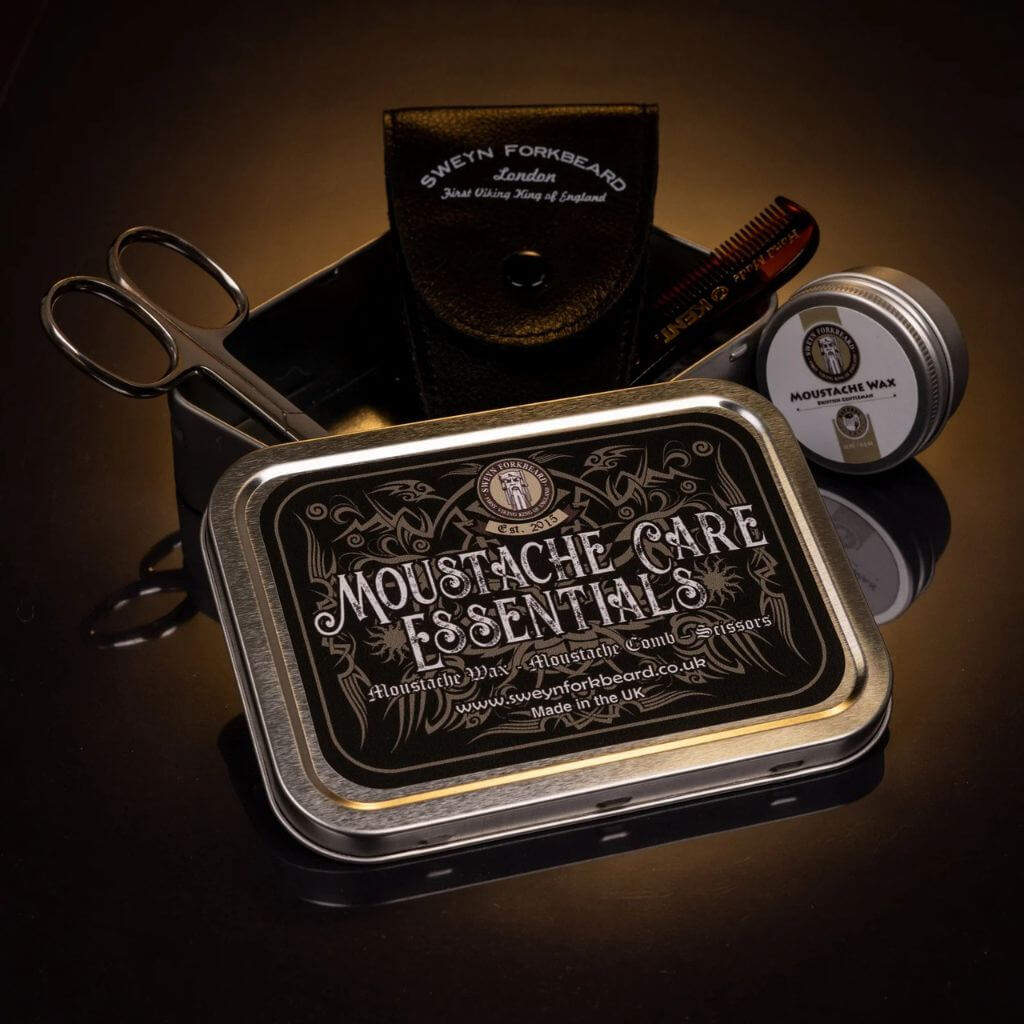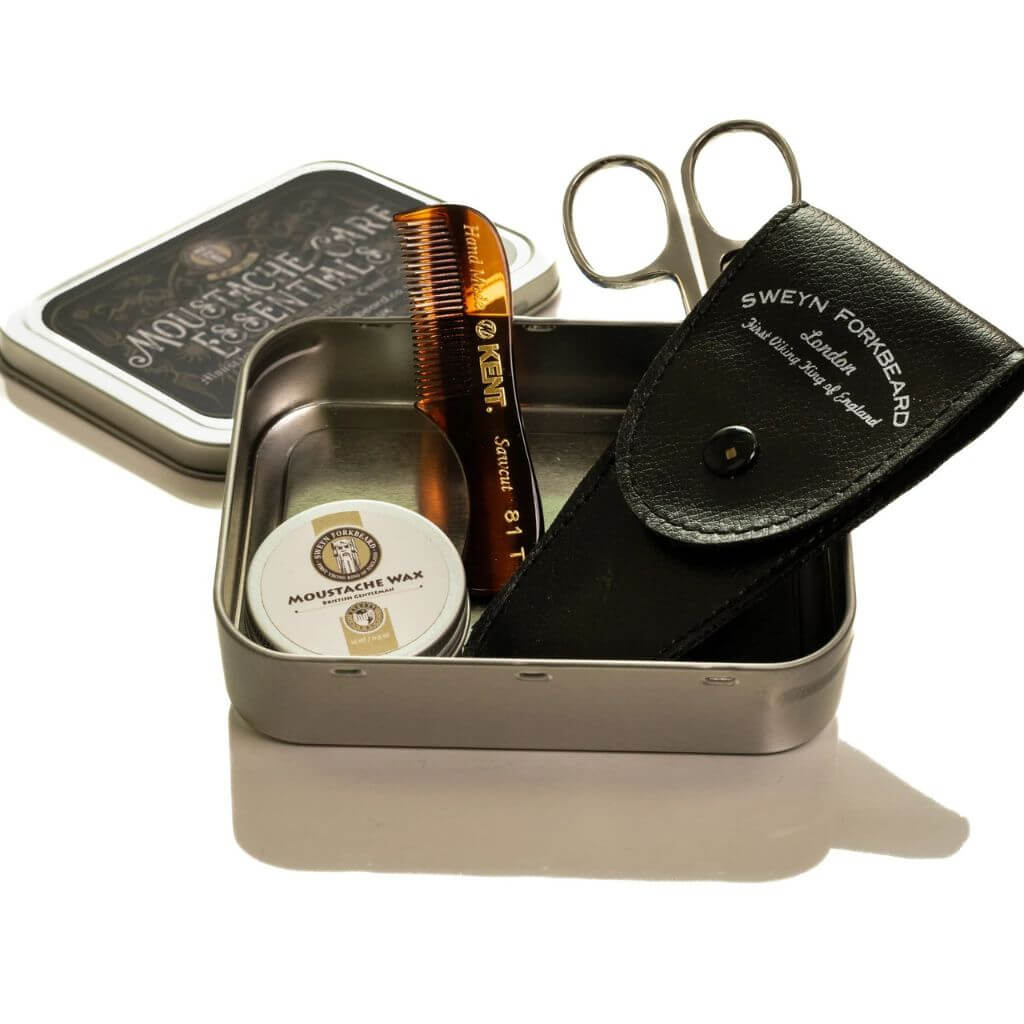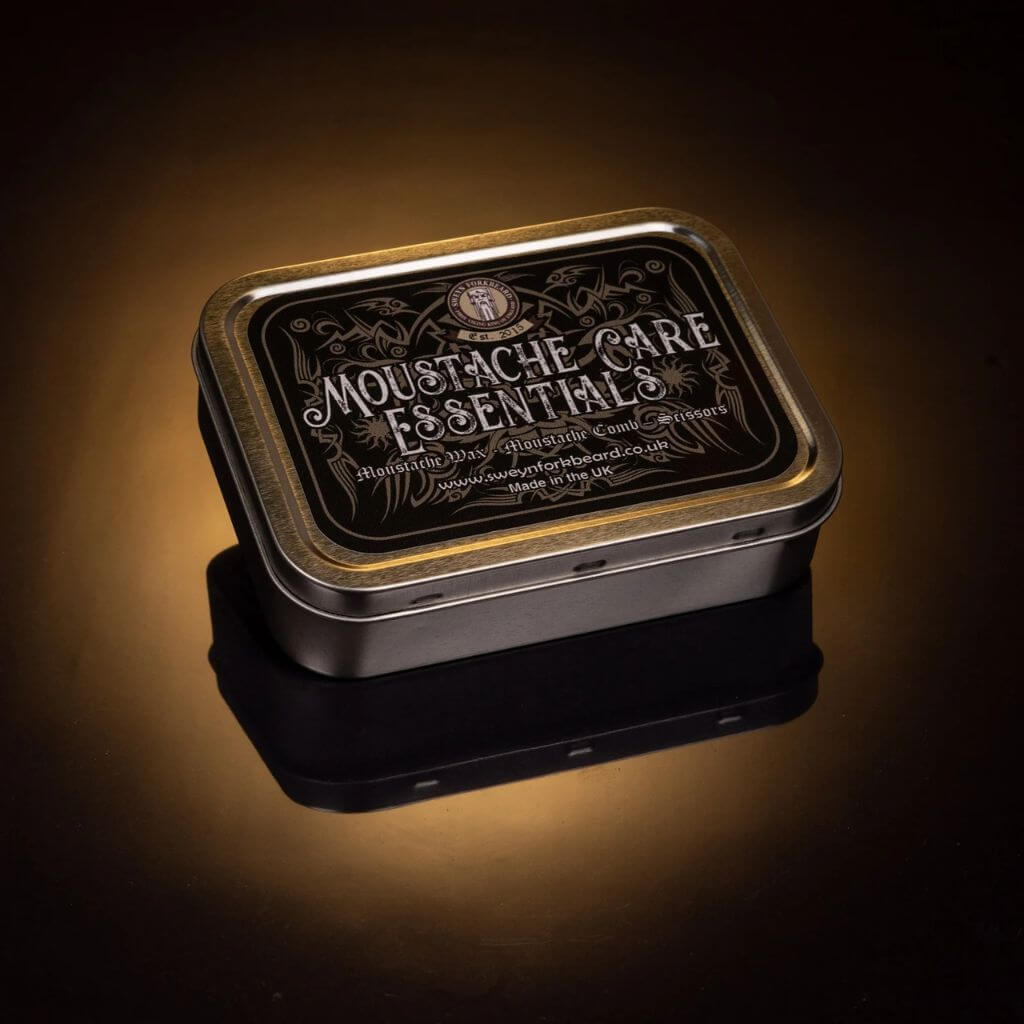 Sweyn Forkbeard Moustache Care Essentials Box
Sale price
£28.00
Regular price
Tax included.
Keep your moustache looking its best with the Moustache Care Essentials from Sweyn Forkbeard. This set includes everything you need to style, tame, and nourish your moustache, including:
Moustache Wax:

 This wax will help you to keep your moustache in place and create stunning styles. It is made with natural ingredients that will not dry out your moustache or irritate your skin.

Scissors:

 These sharp scissors are perfect for trimming your moustache and shaping it to your desired style.

Moustache Comb:

 This comb will help you to detangle your moustache and distribute the wax evenly. It is made with soft, rounded teeth that will not scratch your skin.
The Moustache Care Essentials are made with 100% natural ingredients and are handmade in London. They are perfect for men with all types of moustaches, from short and neat to long and bushy.
Sweyn Forkbeard is an ecologically concerned company that exclusively uses 100% organic ingredients that have been ethically obtained. 
Order your Moustache Care Essentials today and start growing a moustache that you can be proud of! 
Contains: Moustache Wax 15ml, Beard Comb (7.5cm), Moustache Scissors (9cm),
Benefits
Natural:

 Made with 100% natural ingredients.

Nourishes:

 Nourishes and conditions moustache hair.

Hydrates:

 Hydrates the skin under the moustache.

Styles:

 Styles moustache to desired shape.

Maintains:

 Helps maintain a healthy, well-groomed moustache.

Handmade: 

in the UK.
Ingredients
Moustache Wax: Beeswax, Castor Oil, Shea Butter, Cedarwood, Scotch Pine Needle essential oil, Ylang Ylang essential oil, Vitamin E.
Beard Comb: Made from Cellulose Acetate for a tactile and flexible comb.
Moustache Scissors: Stainless Steel with a curved cutting edge.
How to Use
Moustache Wax: Scrape a small bead of our moustache wax with the back of your thumbnail. Rub it between your thumb and index finger until wax melts. Gently work the wax through your moustache and style it.
Packaging
Essentials Tin and Lid: Made from recyclable tin.
Moustache Wax: Aluminium Tin and Lid.
Moustache Scissors: Enclosed in a leather pouch.