Skip to product information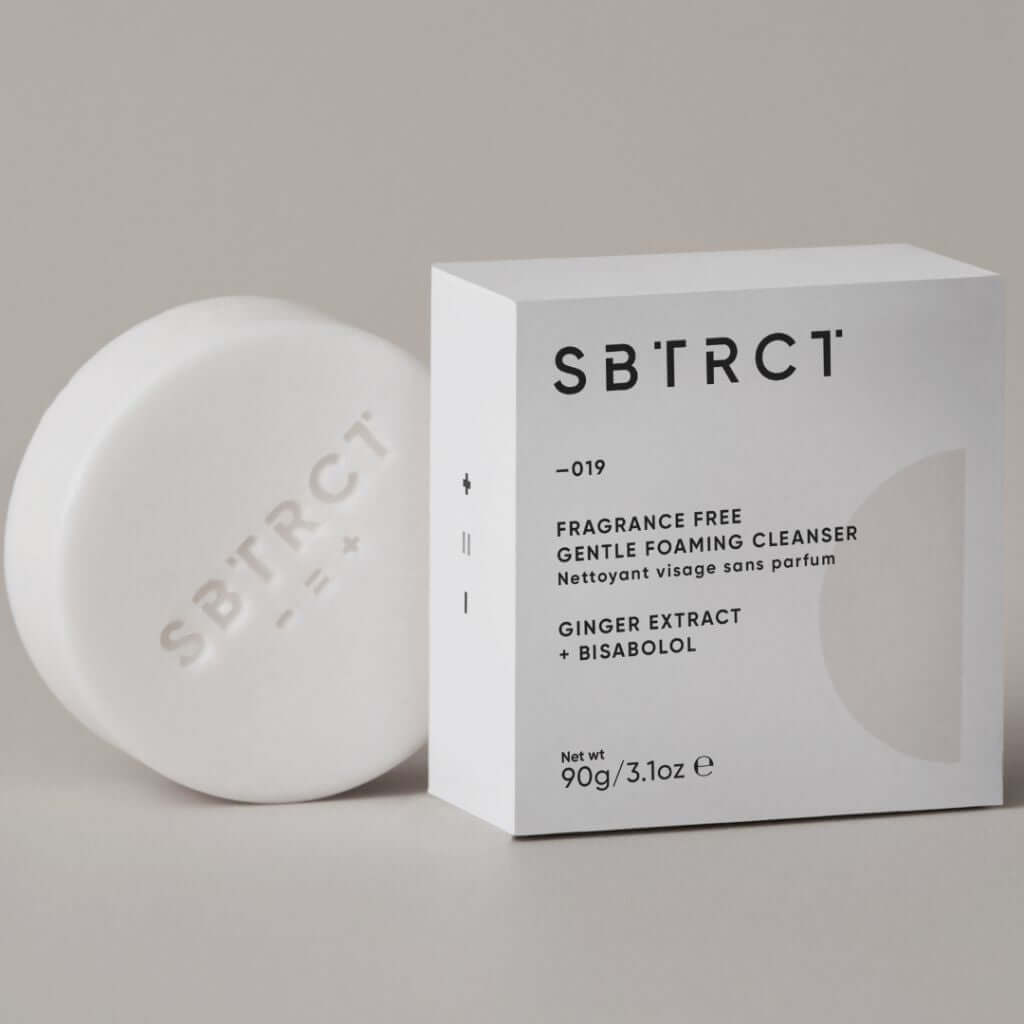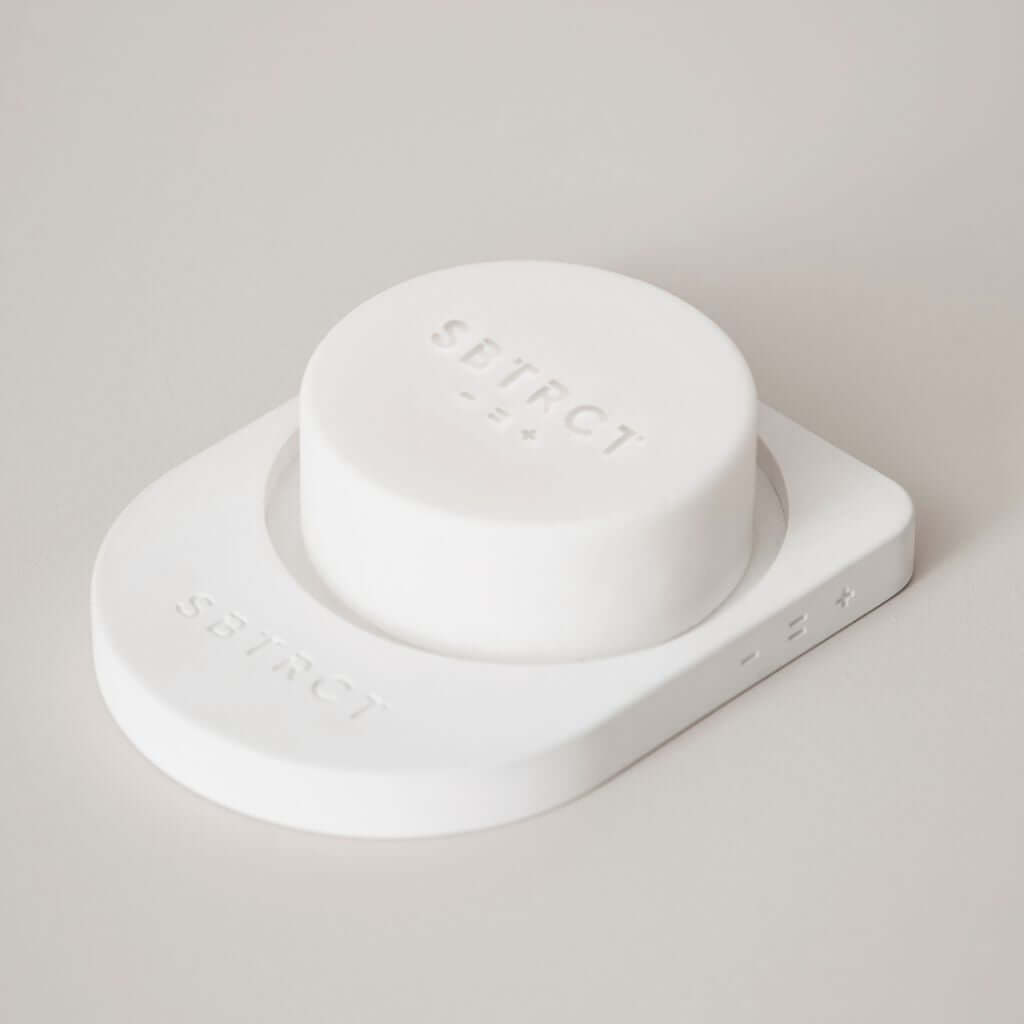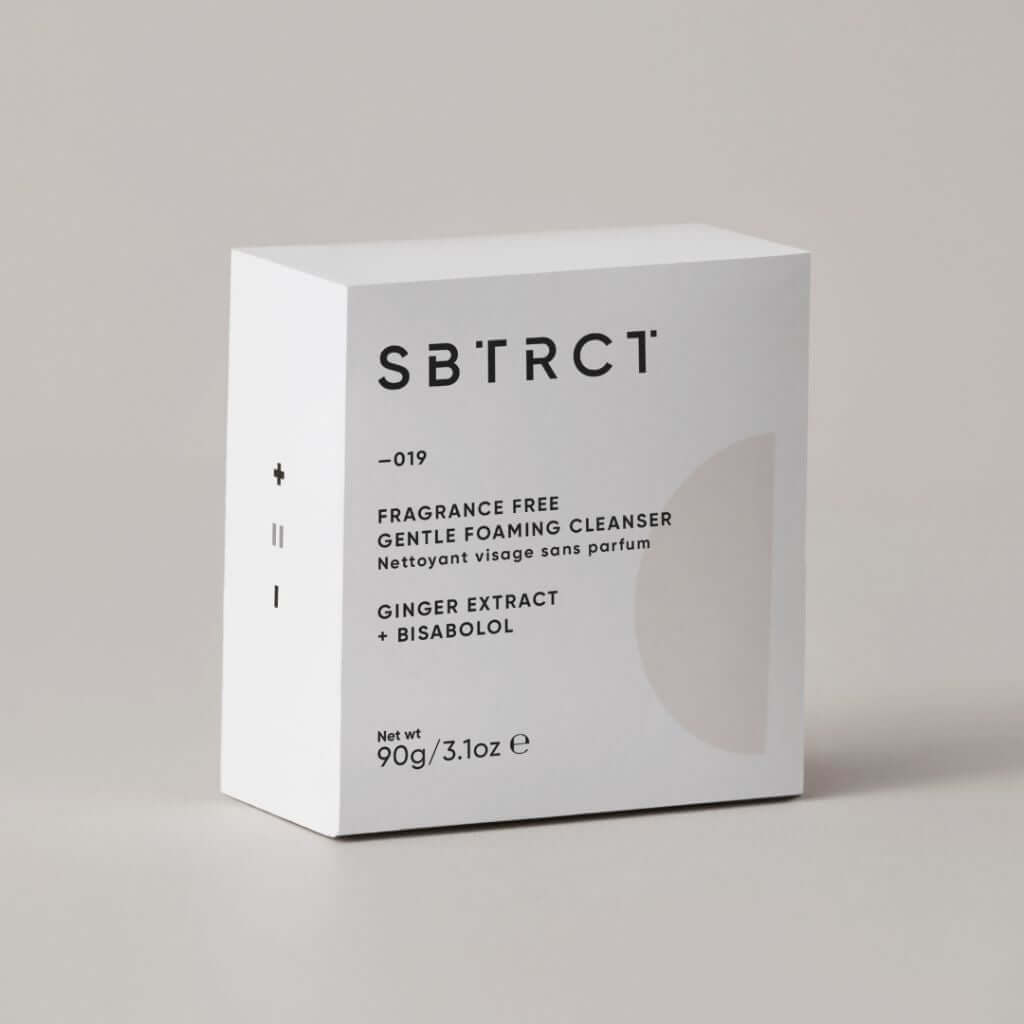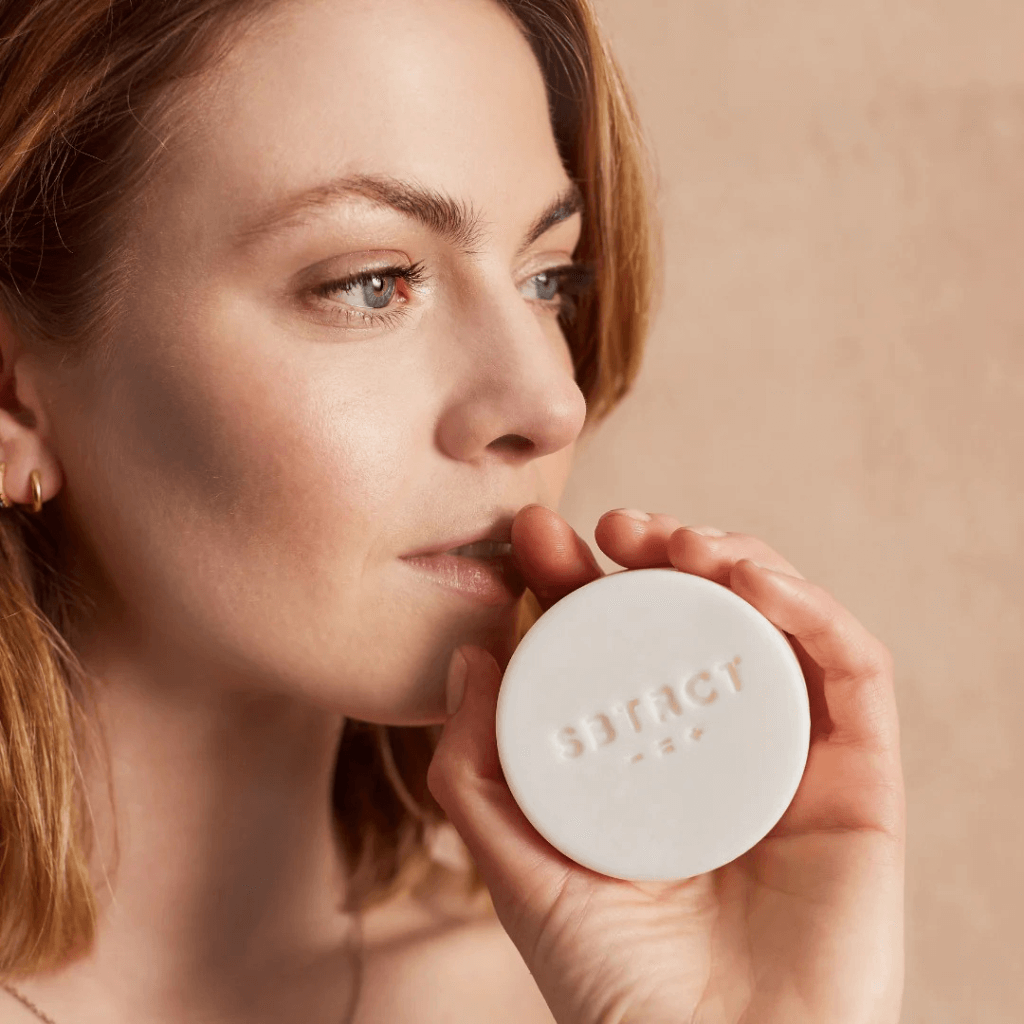 SBTRCT Fragrance Free Gentle Foaming Cleanser Bar
Sale price
£22.00
Regular price
£0.00
Tax included.
Dermatologically Approved for Sensitive Skin
SBTRCT was voted the Best Zero Waste Brand in the Marie Claire Sustainability Awards 2022!
This gentle, luxurious foaming cleanser is perfect for all skin types, even sensitive skin. It is formulated with a blend of natural ingredients, including chamomile flower, ginger extract, and coconut oil, which help to cleanse and soothe the skin without stripping away its natural oils. Leaves skin feeling clean, moisturised and radiant.
This solid cleansing bar is also free of fragrance, sulfates, and parabens, making it a safe and gentle option for everyone. With a skin-friendly pH of 6.1, it is proven to reduce irritation, inflammation and redness.
Pairs with the SBTRCT Diatomite Dish for Gentle Foaming Cleanser.
Size: 90g - used daily, this cleanser will last approximately 10-12 weeks.
Benefits
Removes impurities without stripping away natural oils.

Soothes and calms irritated skin.

Fragrance-free, sulfate-free & paraben-free.

Suitable for all skin types, including sensitive skin.

Palm oil free, Cruelty-free & Vegan.

Skin-friendly pH 6.1.

Perfect travel size.
Key Ingredients
Coconut oil:

 Rich in fatty acids and antioxidants, it helps to moisturise and protect the skin. It is also a natural antibacterial and antifungal agent, which can help to keep the skin healthy.

Chamomile flower extract: 

has anti-inflammatory and soothing properties, which can help to calm irritated skin.

Ginger root extract:

 has anti-inflammatory, antibacterial, and antifungal properties. It can help to soothe irritated skin and prevent the growth of bacteria and fungi.
Ingredients
Sodium Cocoyl Isethionate, Cocos Nucifera (Coconut) Oil, Stearic Acid, Aqua (Water), Decyl Glucoside, Bisabolol, Zingiber Officinale (Ginger) Root Extract, Benzyl Alcohol, Dehydroacetic Acid.
How to Use
1. Wet face.
2. Rub the bar in between wet hands to lather.
3. Apply cleansing foam to the face, massaging in circular motions to melt away dirt.
4. Rinse thoroughly with cool water. Pat face dry with a clean flannel. 
Storage: between uses, ensure your product is kept away from running water and does not sit on a wet surface. 
Use the specially designed natural diatomite holder which is an absorbent, anti-bacterial and mould-resistant material to help keep your cleanser bar clean, dry and lasting as long as possible. 
Packaging
The carton and paper wrap for this product are both 100% compostable. That means you just need to stick it on the compost heap, give it 90 days, pull on your gardening gloves and start planting your hardy perennials!
No compost heap? No problem. All our packaging is recyclable. No rinsing or separating required.