Skip to product information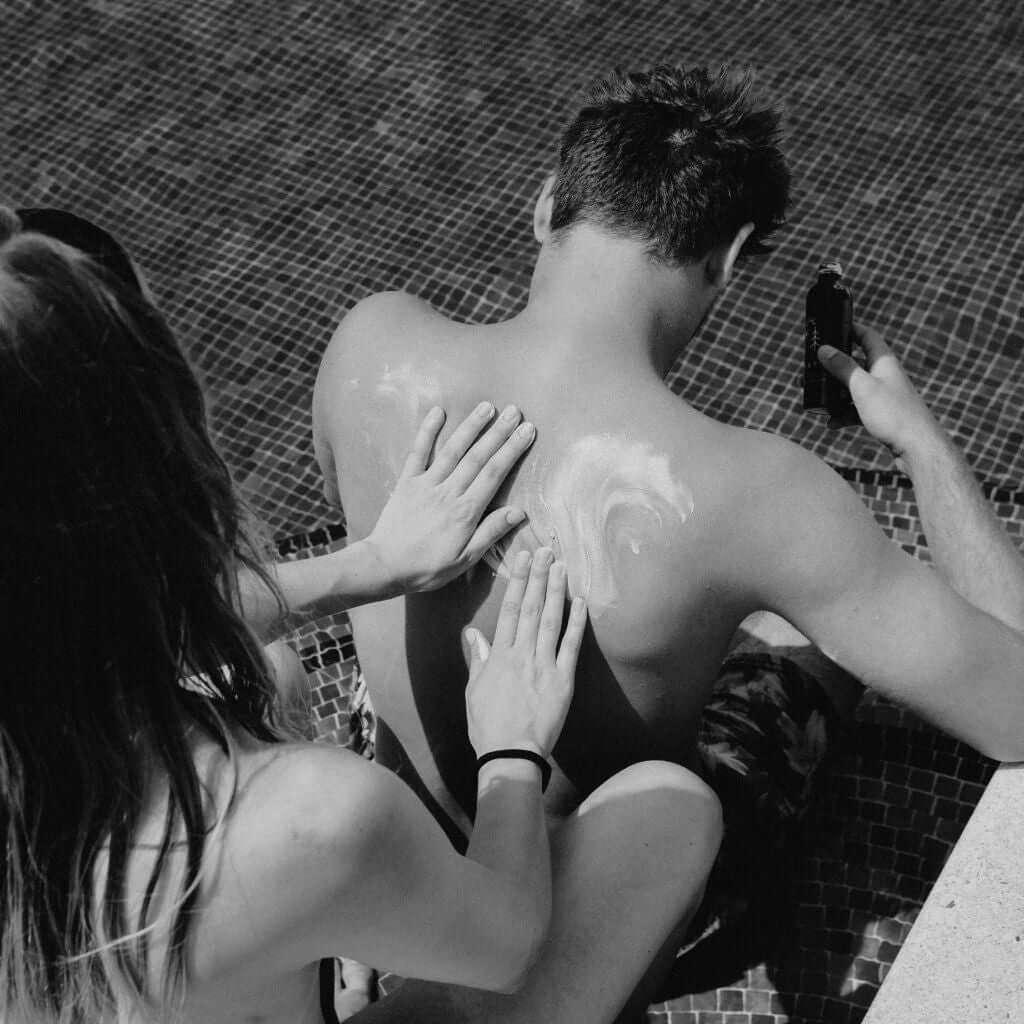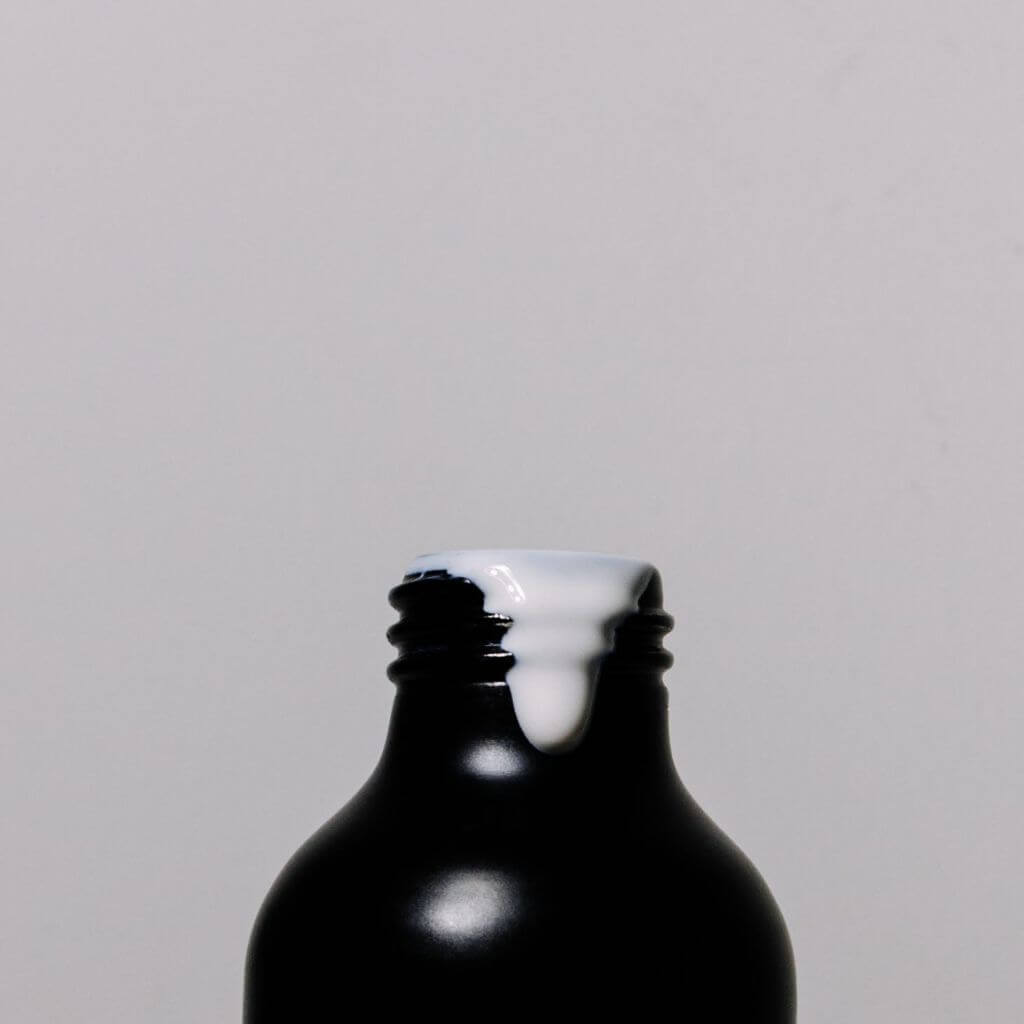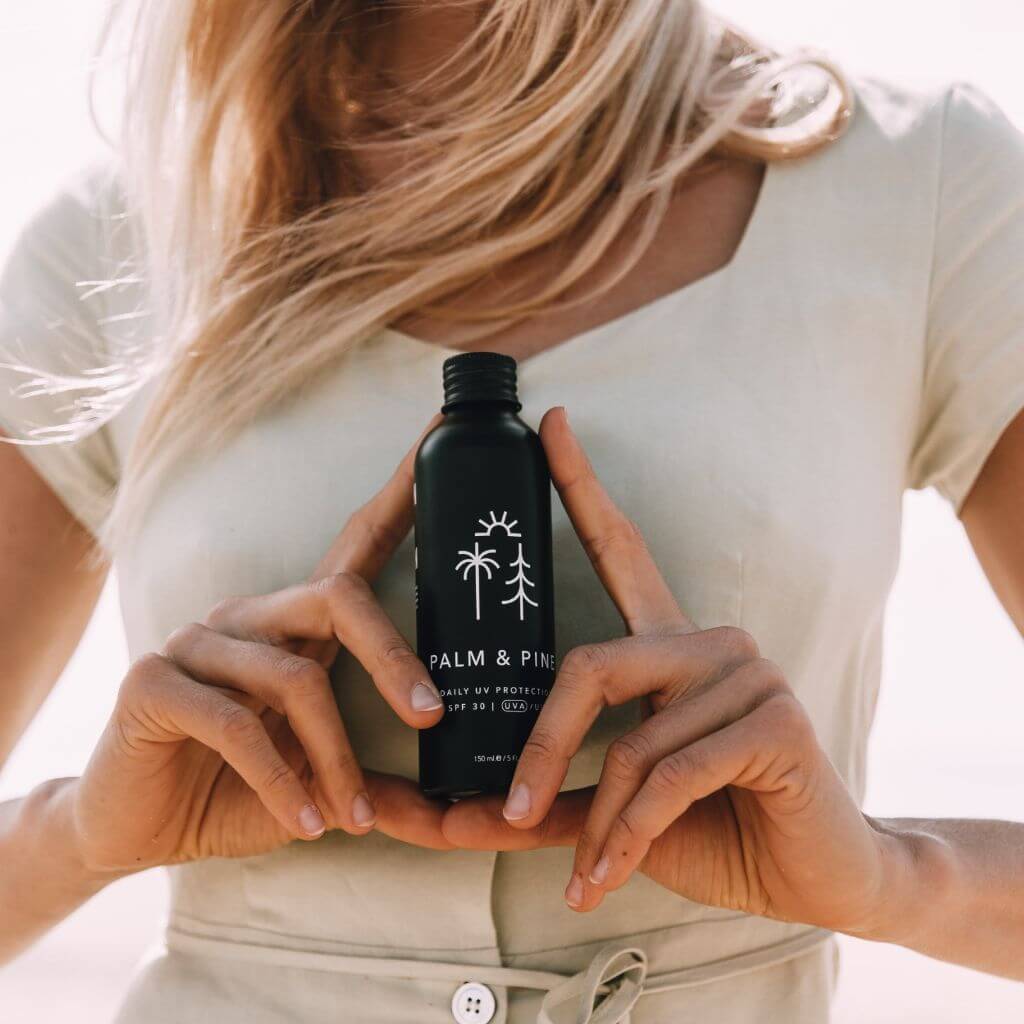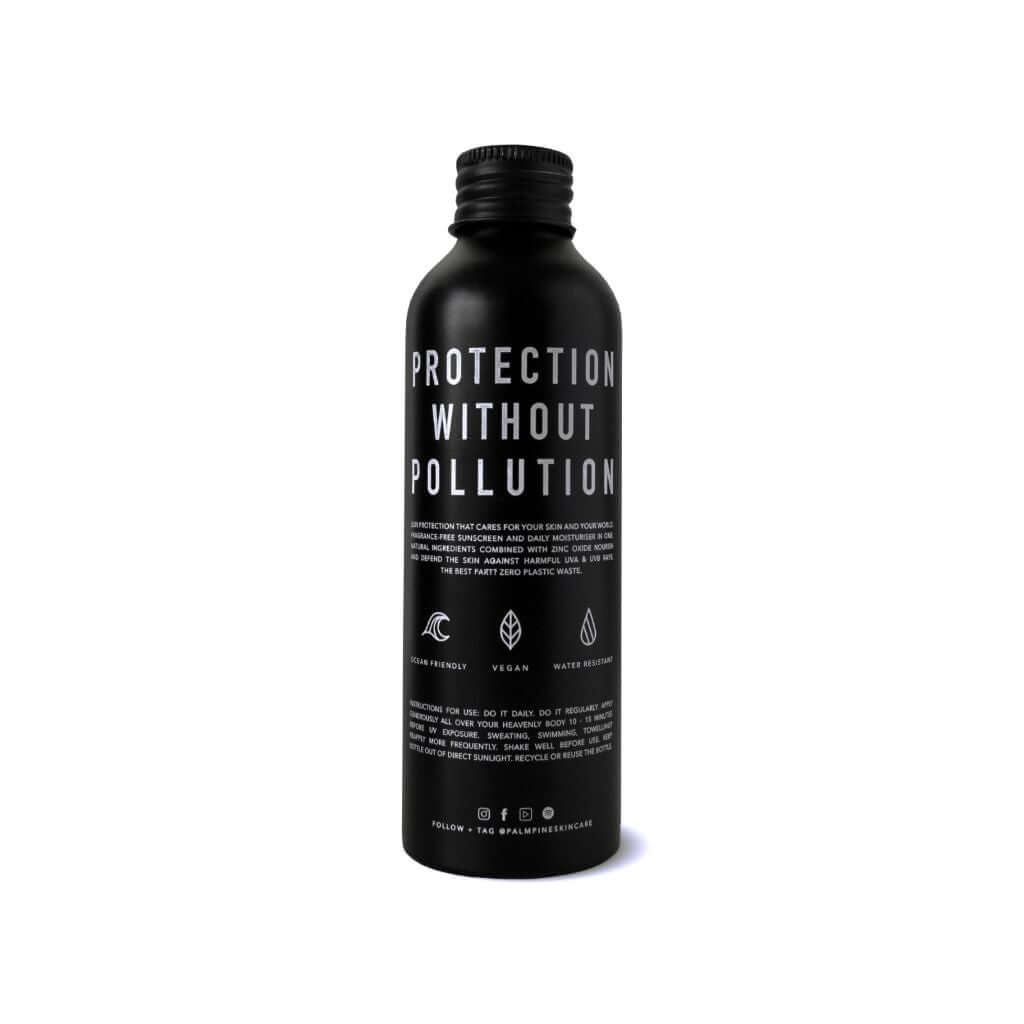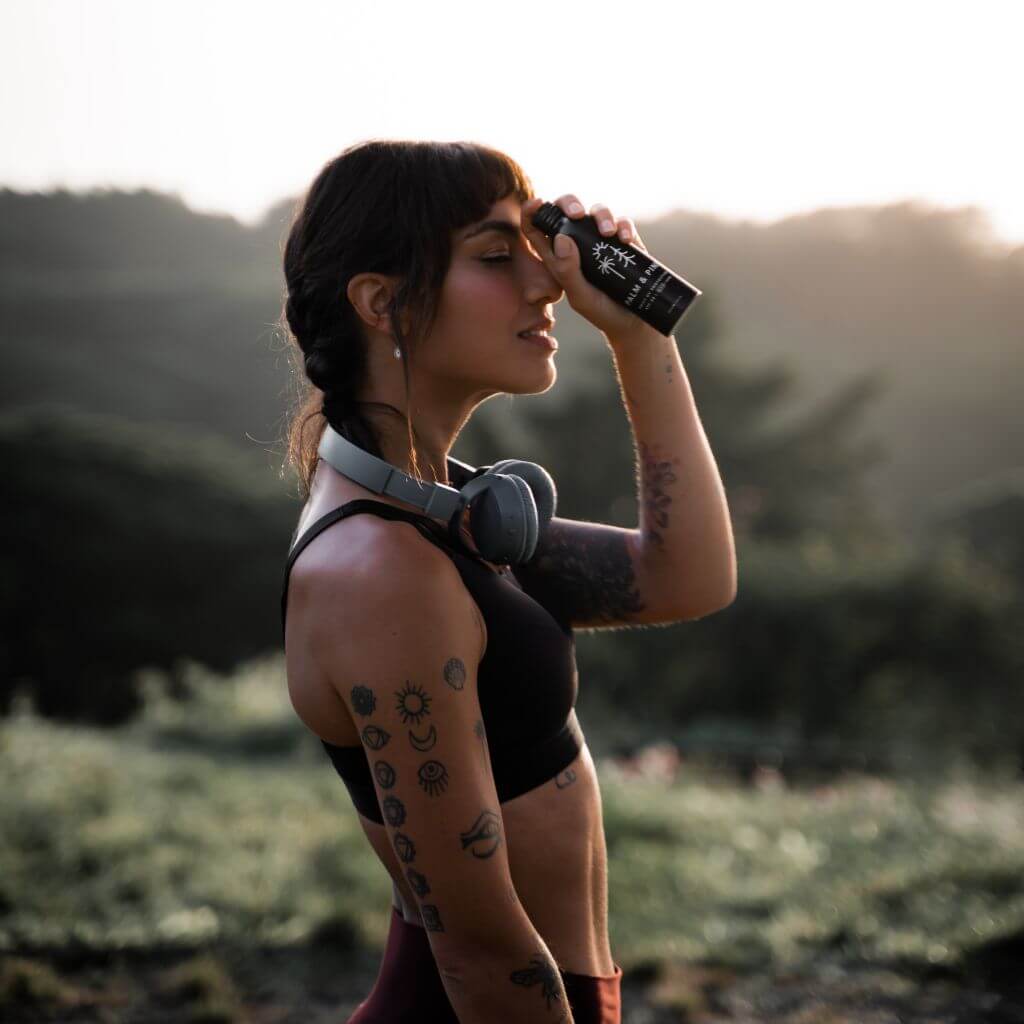 Palm & Pine SPF 30 Lotion
Sale price
£26.00
Regular price
Tax included.
Suitable for All Skin Types, including Sensitive Skin
Introducing Palm & Pine's SPF 30 Zinc Oxide Lotion, your ultimate solution for daily UVA and UVB protection combined with exceptional moisturising benefits. This innovative product effortlessly combines two skincare essentials into a single bottle, reducing waste. 
Crafted with the highest quality zinc oxide, this lotion eliminates the common issue of white cast associated with mineral sunscreens, offering an elegant and lightweight natural sun protection experience. As a brand committed to ethical practices, Palm and Pine ensures that their lotion is cruelty-free, vegan, and plastic-free. It's also water-resistant, ocean-friendly, and provides broad-spectrum coverage for your peace of mind. 
With a strong commitment to both skin health and environmental sustainability, Palm and Pine's SPF 30 Zinc Oxide Lotion is housed in an eco-friendly aluminium bottle, making it an ideal choice for individuals who value the well-being of their skin and the planet.
Palm & Pine is a brand committed to ocean-friendly practices, ensuring that every aspect of its products, from formulation to packaging, is designed with sustainability in mind. Their zero-plastic packaging is made from recycled materials, making it both recyclable and reusable. Experience protection wherever and whenever you play with Palm & Pine.
Size: 150ml
Benefits
Premium moisturising with Daily ⁠⁠Broad-spectrum UVA/UVB protection.

No white cast. No stinging eyes.

Streamlines skincare, reduces waste - 2 products, 1 bottle.

A little goes a long way⁠⁠.

Fragrance-free⁠⁠, Vegan⁠⁠ & Cruelty-Free.

Designed in Portugal, crafted in Cyprus.
Ingredients
Aqua (Water), Zinc Oxide, Isoamyl Laurate, Caprylic/Capric Triglyceride, Titanium Dioxide, Hydrogenated Ethylhexyl Olivate, Polyhydroxystearic Acid, Triheptanoin, Polyglyceryl-4 Oleate, Polyglyceryl-6 Oleate, Butyrospermum Parkii Butter, Sodium Chloride, Benzyl Alcohol, Alumina, Hydrogenated Rapeseed Oil, Jojoba Esters, Glycerin, Hydrogenated Olive Oil Unsaponifiables, Glyceryl Laurate, Aloe Barbadensis Leaf Juice (Aloe Vera Leaf Juice), Calendula Officinalis Flower Extract (Calendula Flower Extract), Centella Asiatica Extract, Chamomilla Recutita Flower Extract (Chamomile Flower Extract), Echinacea Purpurea Extract (Echinacea Extract), Hamamelis Virginiana Leaf Extract (Witch Hazel Leaf Extract), Melissa Officinalis Leaf Extract (Lemon Balm Leaf Extract), Tilia Cordata Flower Extract (Linden Flower Extract), Sodium Phytate, Citric Acid, Potassium Sorbate, Sodium Benzoate. 
Key Ingredients
FILTER - Zinc Oxide | MOISTURE - Shea butter | ANTIOXIDANT - Echinacea | NATURAL DEFENCE - Calendula | ANTIBACTERIAL - Lemon balm 
Extra Product Information
Will it stop me from burning?
Palm & Pine SPF30 will prevent burning and sun damage if used as recommended. However, be sensible with your sun-worshipping. Apply correctly and regularly. Avoid playing in the sun in the middle of the day. Wear a hat and sunglasses. If you're in the water for more than a couple of hours, take a break, find some shade under the palms or pines, grab a cold drink, and reapply.
Can I use it every day?
YES! In fact, UV protection should be part of your daily sunscreen. UV rays are everywhere, all the time, so to prevent skin damage, Palm & Pine recommends using our light SPF 30 formula every day as part of your skincare routine.
Is it vegan?
YES. Palm & Pine SPF 30 is proud to be 100% vegan.
Can I apply Palm & Pine SPF50 around my eyes?
The SPF 30 is a light formula, so it may run into your eyes with sweat and water. Palm & Pine uses no chemical blockers or preservatives which can irritate the eyes. However, anything going into the eyes can cause irritation, so Palm & Pine recommends avoiding eye contact, where possible.
Are the products suitable for babies and sensitive skin?
The Palm & Pine SPF products are made with 100% natural ingredients, perfect for babies and sensitive skin. Natural products have a far lower likelihood of causing irritation and skin reactions than chemical and synthetic ones. That said, we can't speak for all skin types, so to be sure, Palm & Pine recommends performing a patch test on a small area of skin if you have sensitive skin. If you have a reaction, discontinue use immediately.
Who are the products suitable for?
The SPF 30 is suitable for everyone and anyone looking for natural, daily skin protection. Designed to be used as a daily moisturiser or at the beach.
How do you apply the SPF 30?
Apply liberally onto clean, dry skin and rub in evenly prior to sun exposure. Apply enough to give a visible layer before rubbing in. Reapply every one to two hours, and after swimming, exercising, excessive perspiration or towel drying—store below 30°C.