Skip to product information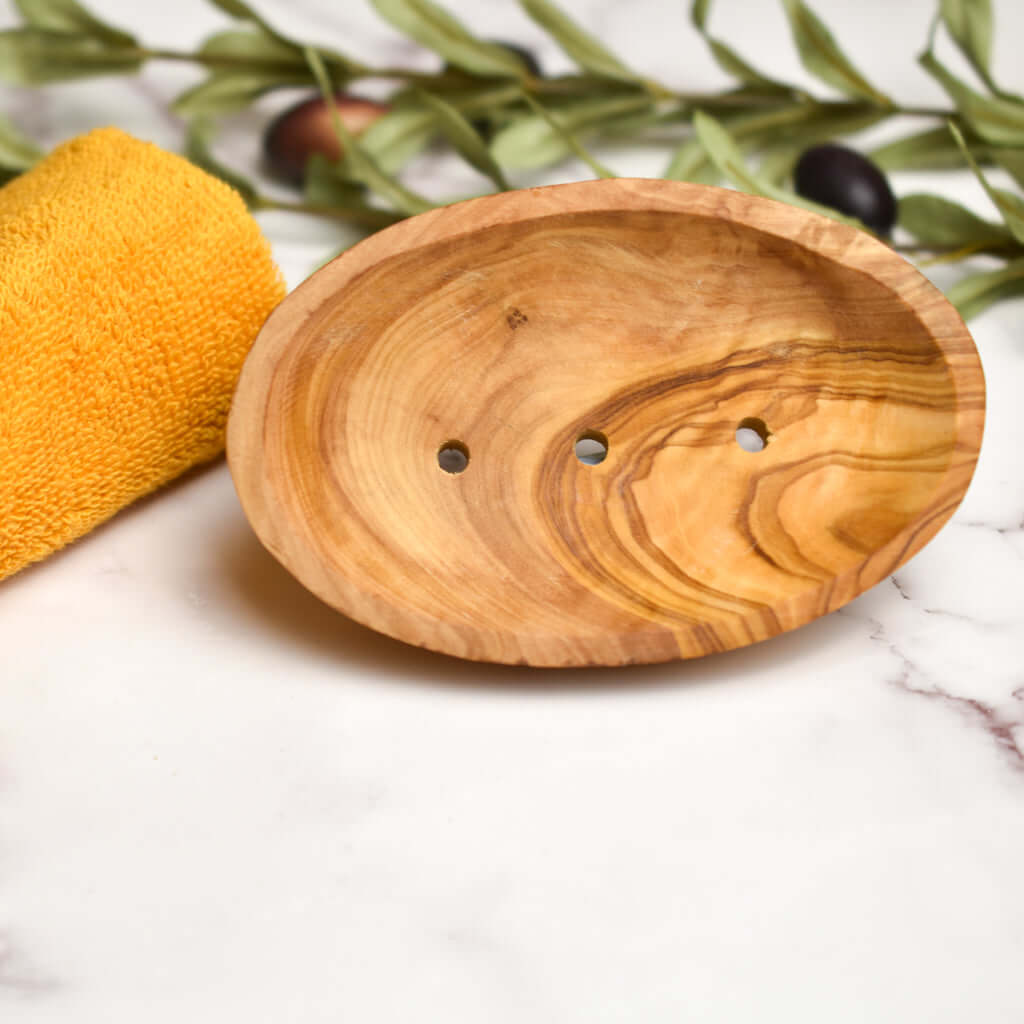 Olive Wood Oval Soap Dish
Sale price
£5.49
Regular price
£5.79
Tax included.
Wonderfully coloured and naturally warm, this Olive Wood soap dish brings elegance to your bathroom.
The hardness and high oil content of olive wood mean it is exceptionally resistant to moisture. The three holes let the soap lie dry, allowing the water to drain away.
Handmade in Germany, using olive wood from the Mediterranean region, it is naturally antibacterial and hygienic. After production, the dish is lightly sanded and brushed with olive oil to protect the grain. 
Approximate Size: Length 13cm x Width 7cm x Height 1.5cm
Benefits
100% Natural Olive Wood.

Hygenic and naturally resistant to moisture.

Good draining allows soap to dry, preventing waterlogging.

Antibacterial.

Handmade in Germany.
How to Clean
Rinse with water, removing all soap residue and rub the soap dish with a bit of olive oil from time to time.