Skip to product information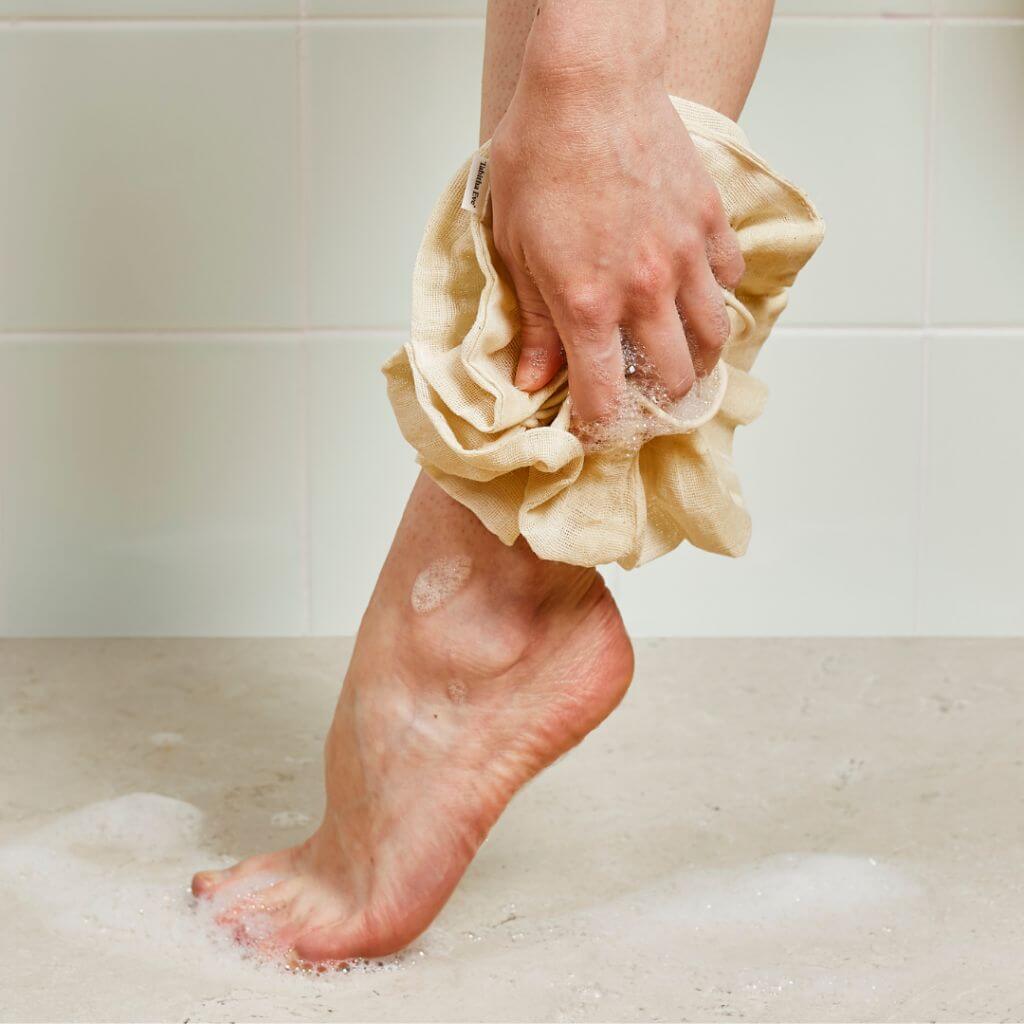 Tabitha Eve Biodegradable Bath Pouf - Organic Cotton
Sale price
£7.49
Regular price
£7.95
Tax included.
Start your zero-waste journey with this natural, biodegradable Organic Cotton Spa Pouf as an ideal environmentally friendly replacement for a plastic pouf!
This brand-new cotton structure will delightfully lather up your selected soap, providing a luxurious body-washing experience. Effective for boosting circulation and, at the same time, effectively buffing away dead skin cells. Totally biodegradable at the end of the product's life, vegan and cruelty-free. 
Ethically handcrafted in Wales, this bath pouf will become your favourite plastic-free bathroom replacement. 
Benefits
100% biodegradable, organic cotton pouf.

Ethically handcrafted in Wales.

100% plastic free.
Vegan & cruelty-free. 
Light-weight, better lather, soft feel & gentle exfoliation. 
Materials
100% Organic GOTS Cotton. 
Care Instructions
We recommend hanging to dry after each use. When your bath pouf needs a clean, wash on cool and hang to dry. 

We recommend replacing hygiene products regularly.