Skip to product information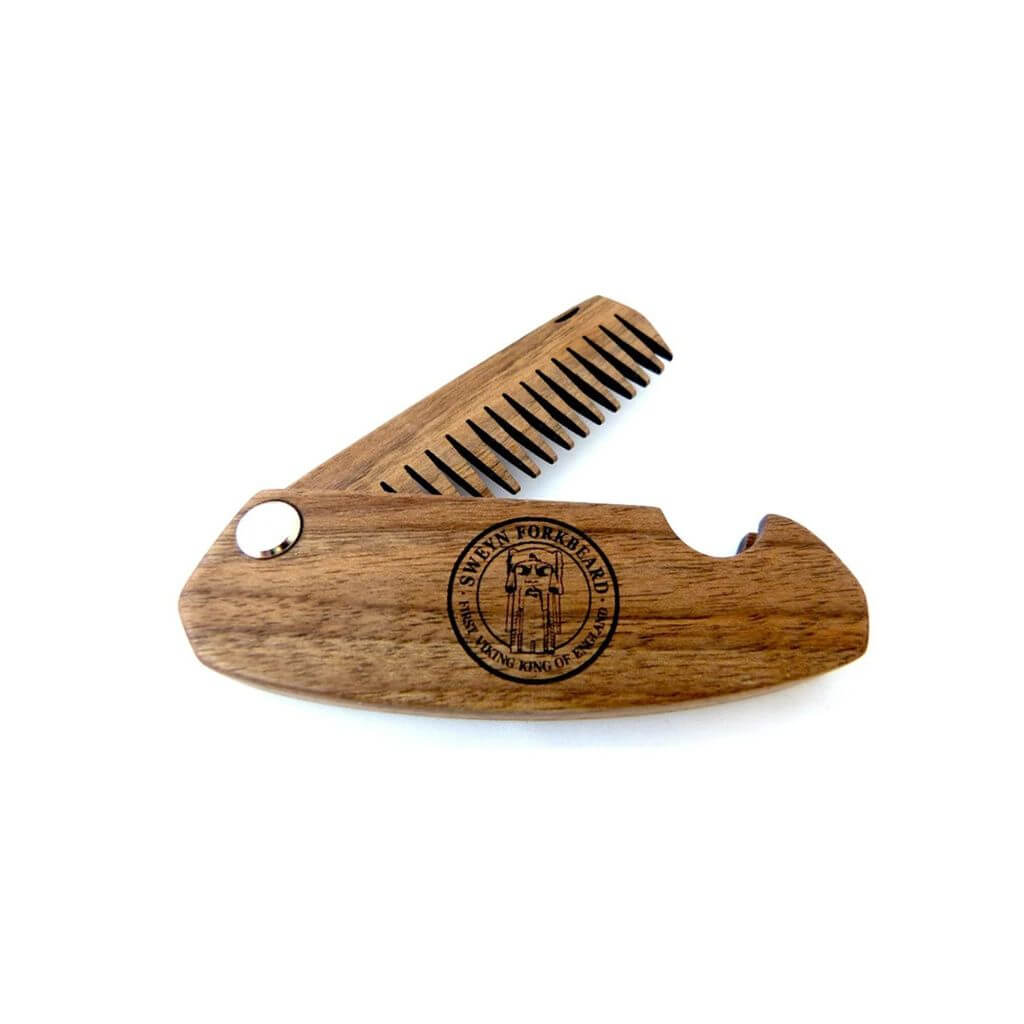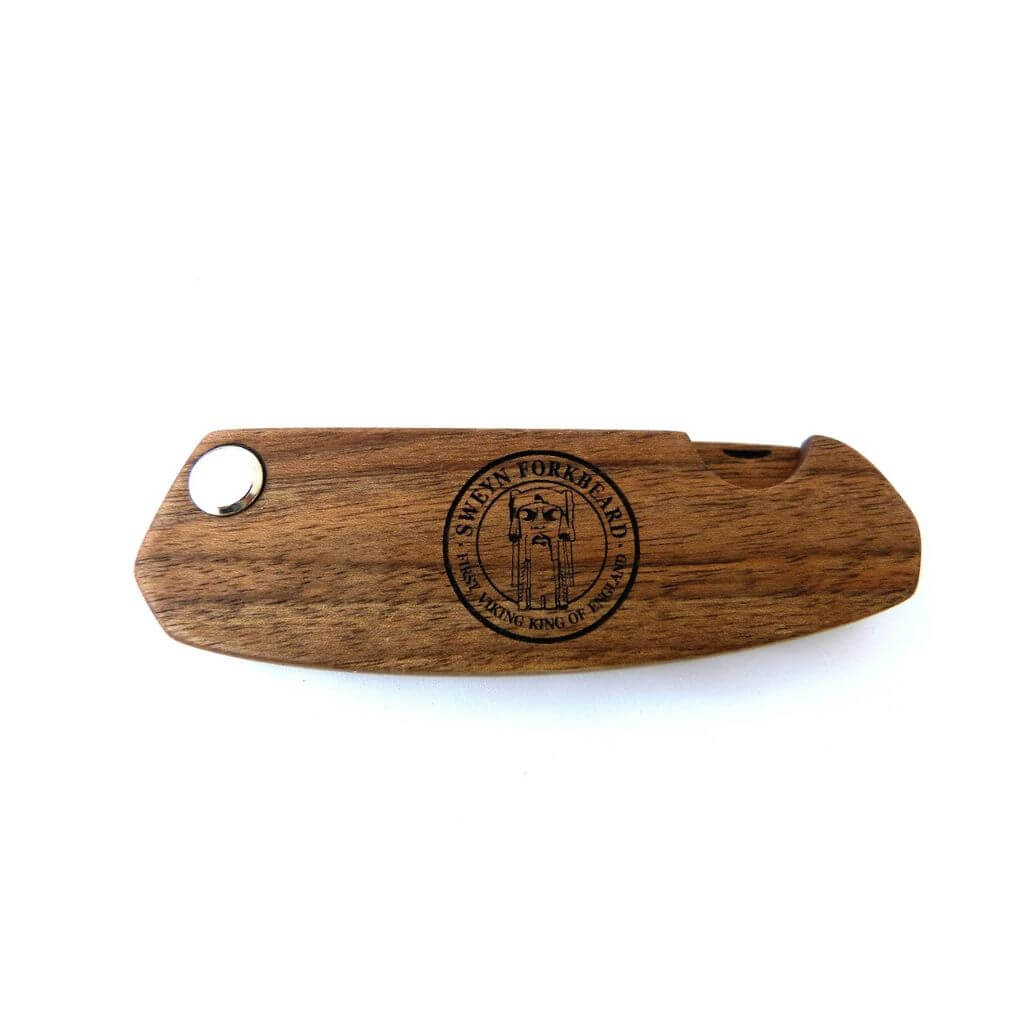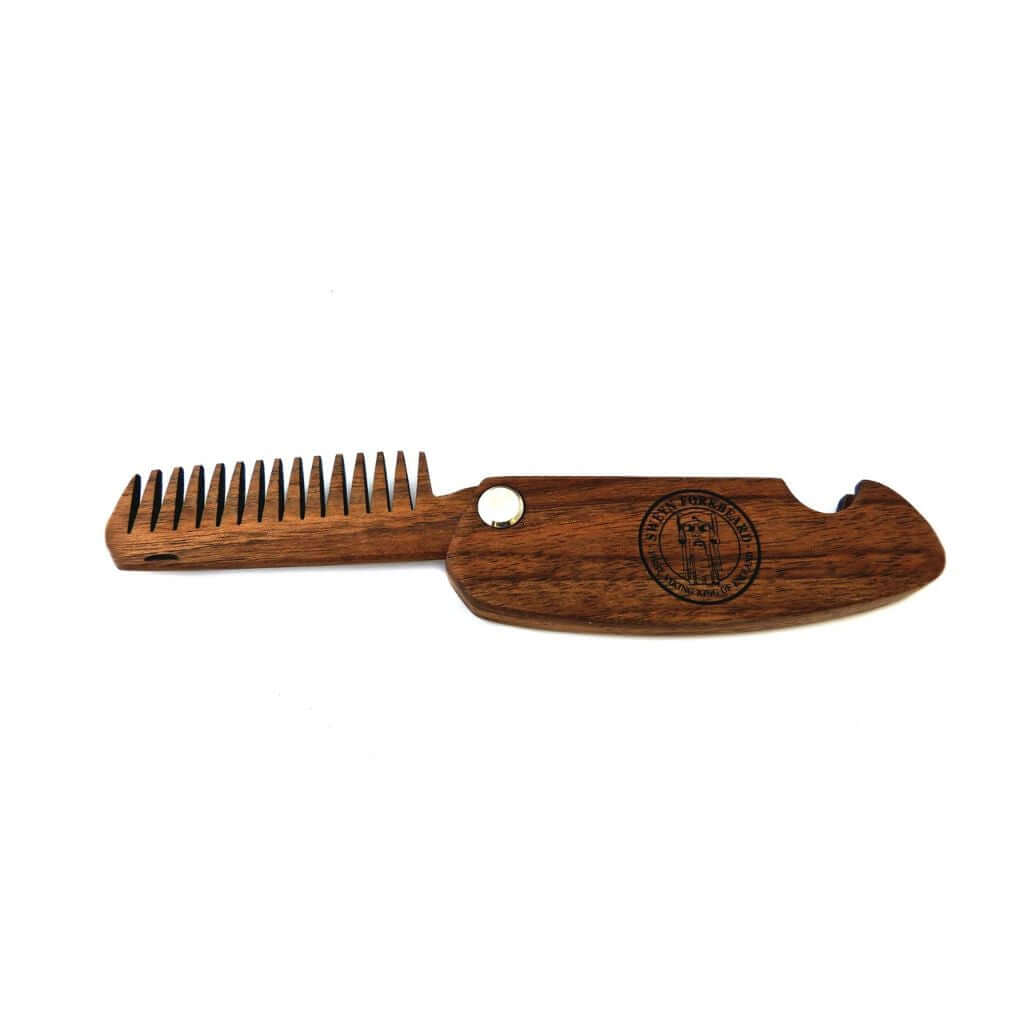 Sweyn Forkbeard Wooden Folding Comb
Sale price
£21.99
Regular price
£23.00
Tax included.
This handcrafted wooden folding comb is the perfect way to tame even the wildest beard. Made from durable walnut wood, it features fine, evenly-spaced teeth that will gently detangle your beard without pulling or breaking your hair. The folding design protects the teeth when not in use and makes it easy to carry with you wherever you go.
Walnut wood is naturally anti-bacterial and antifungal, which helps to keep your beard clean and healthy. The comb is also free of chemicals and toxins, so you can be sure it's safe for your skin.
Sweyn Forkbeard products are handcrafted in small batches in London, UK. Sweyn Forkbeard is an ecologically concerned company that exclusively uses 100% organic ingredients that have been ethically sourced. 
Measurement: 10.1cm x 3.4cm x 1.2cm
Benefits
Detangle your beard.

Distribute beard oil or balm evenly.

Style your beard.

Keep your beard clean and healthy.

Vegan & cruelty-free.
How to Use
Wooden Folding Comb. Sweyn Forkbeard can be used not only to untangle your hair but also to disperse beard oils and shape your beard after balm application.
Packaging
Walnut Wood with a metal securing pin.