Skip to product information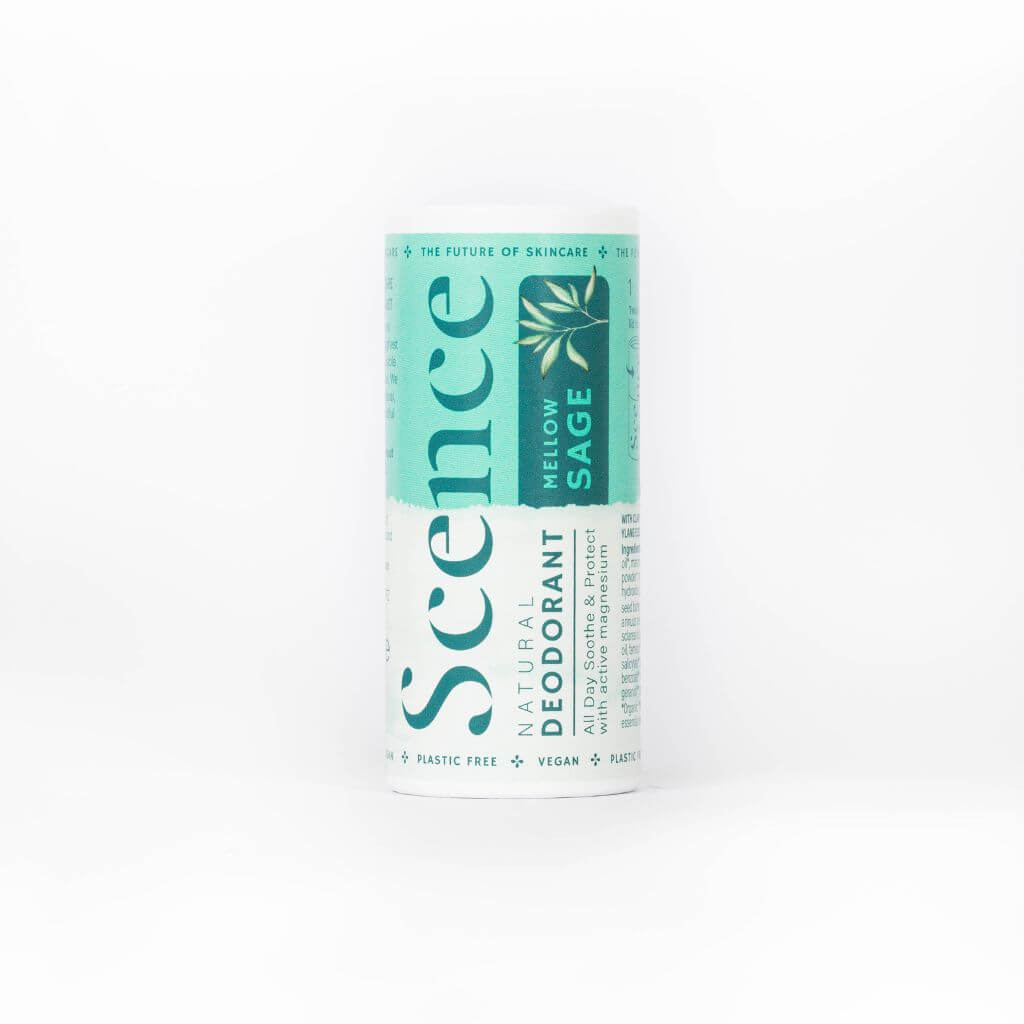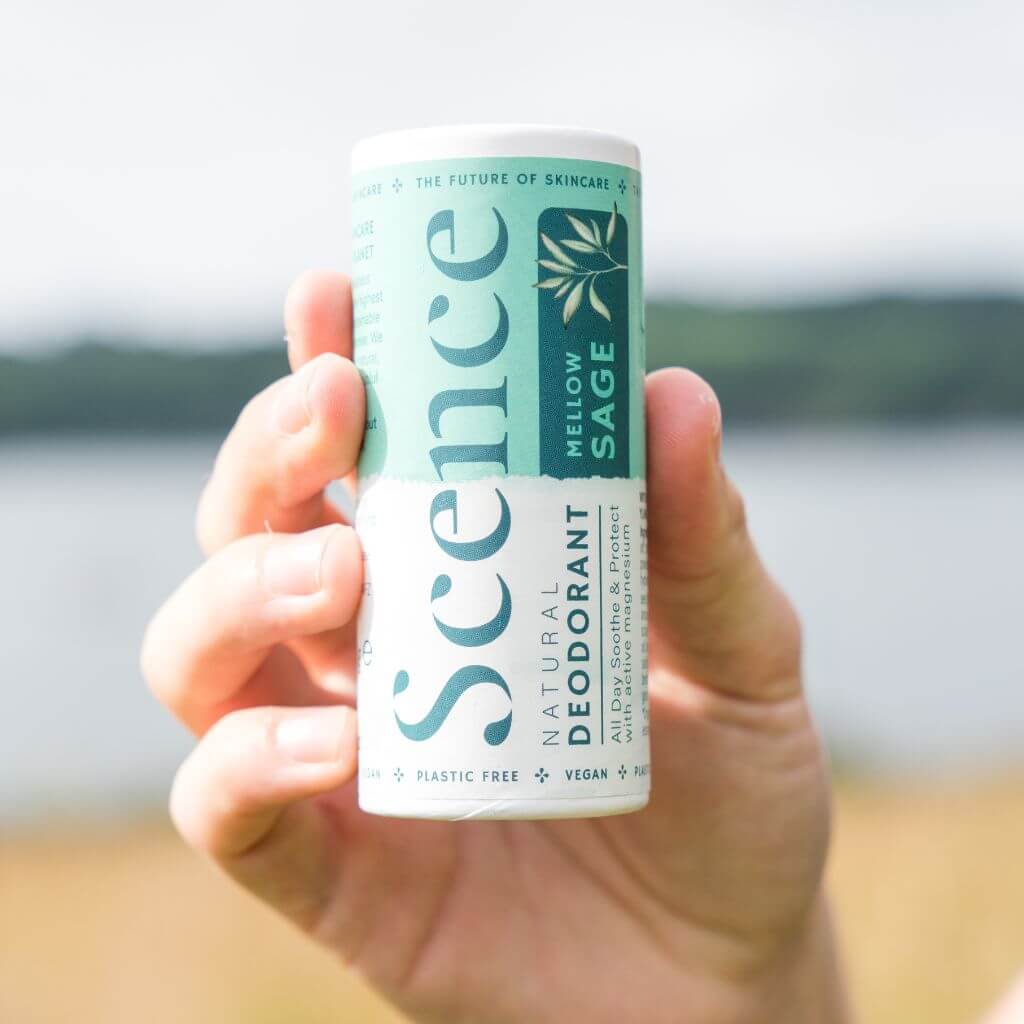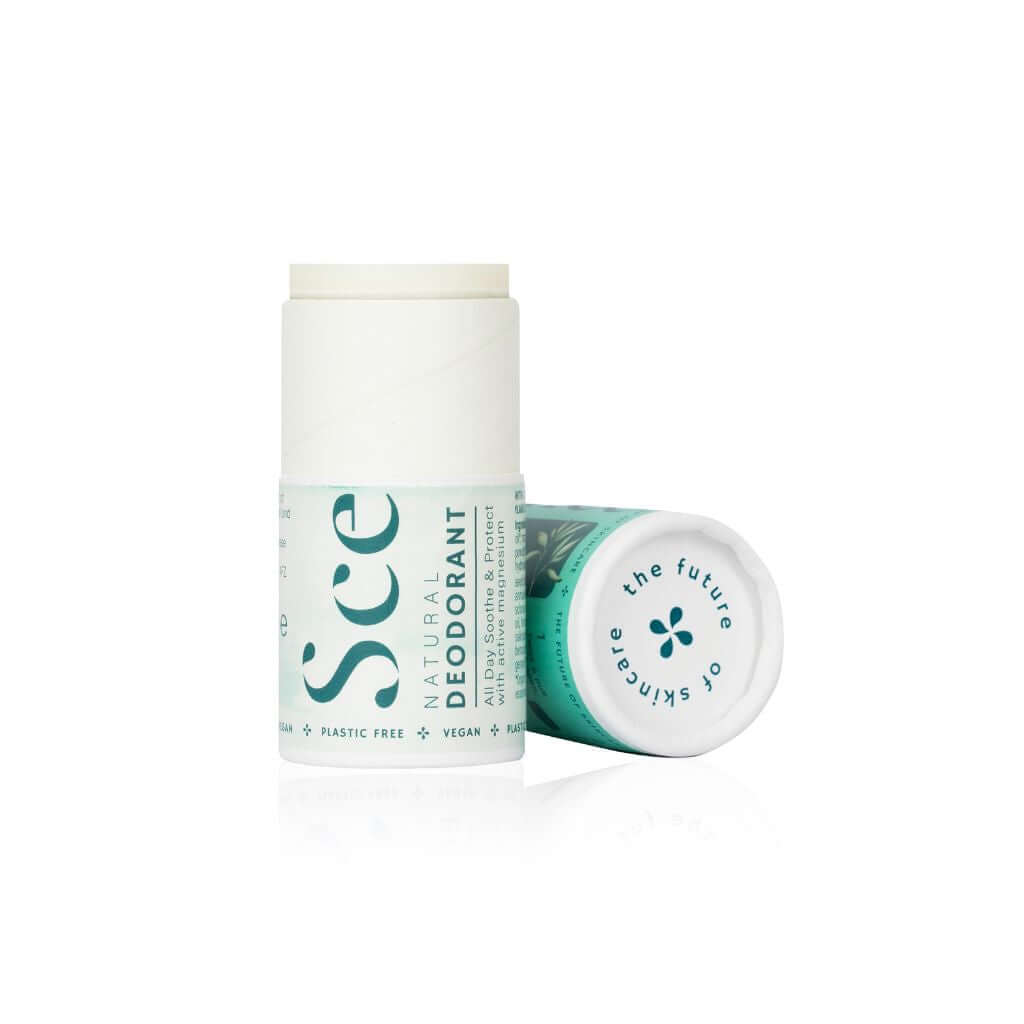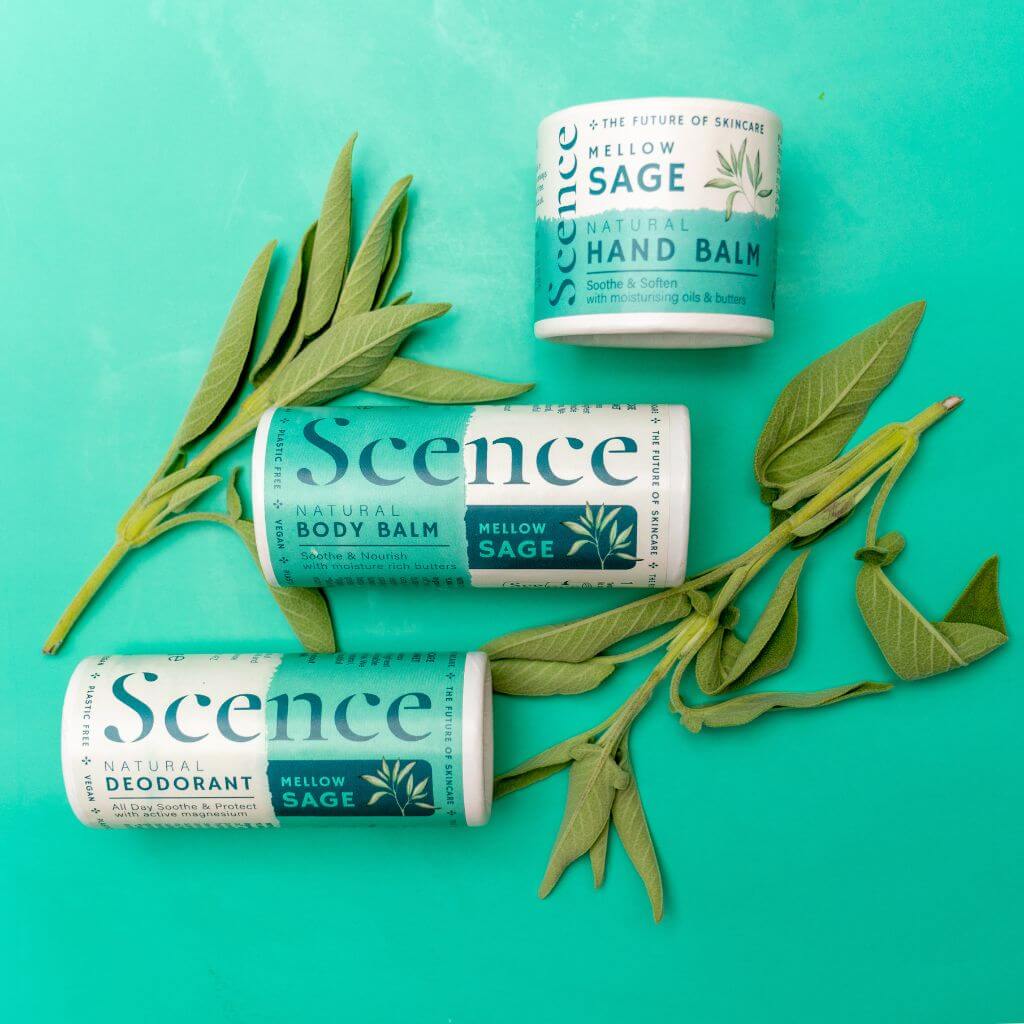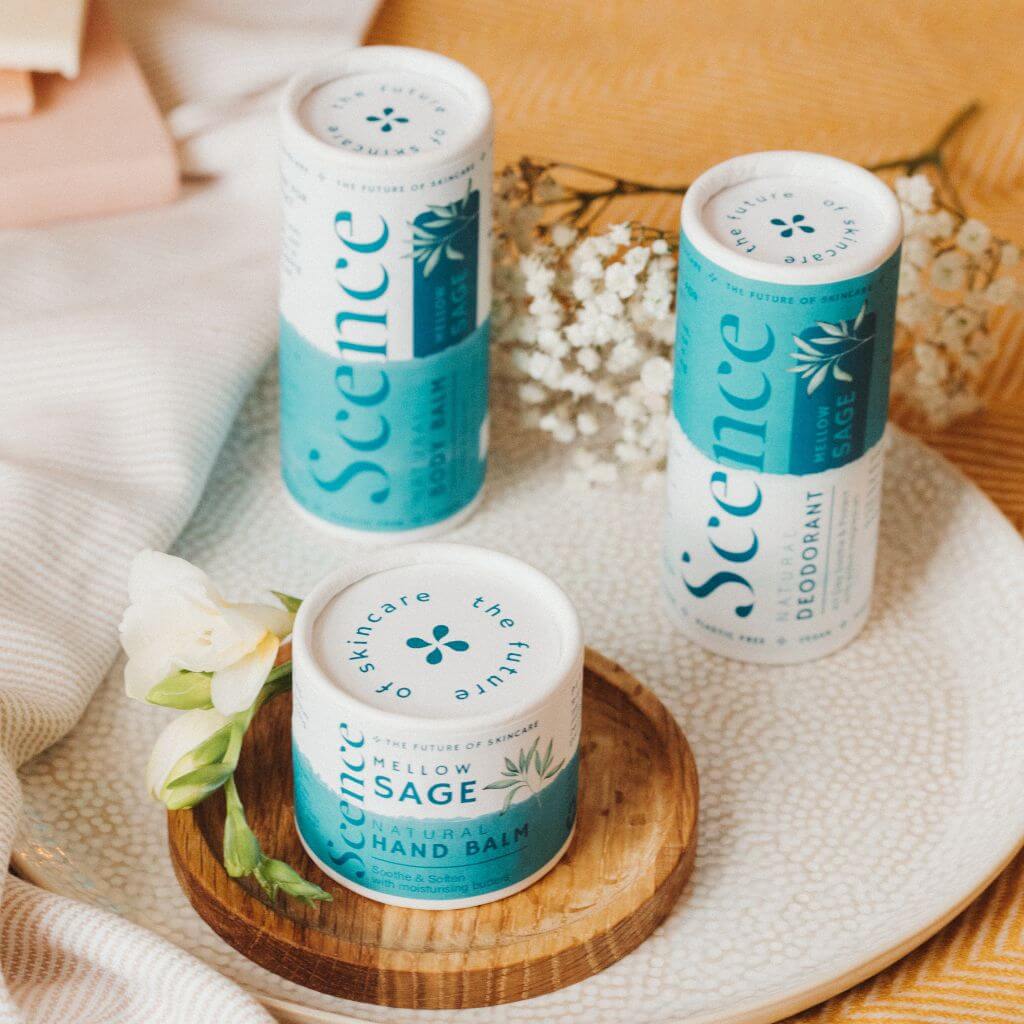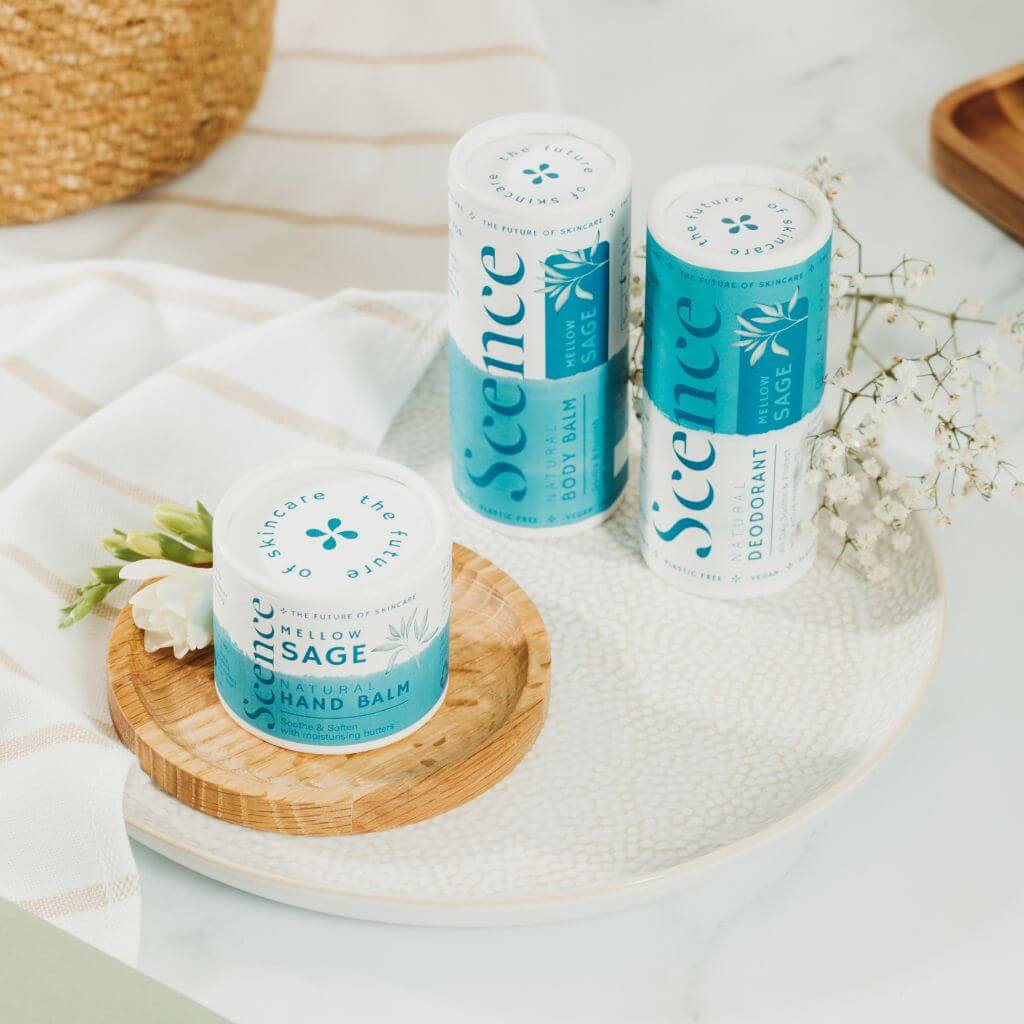 Scence Mellow Sage Deodorant Balm
Sale price
£10.99
Regular price
£12.00
Tax included.
Keep your underarms feeling fresh and dry all day long with this natural deodorant balm from Scence Natural Skincare. Made with active magnesium, clary sage, and ylang-ylang essential oils, this balm provides effective odour protection without any harsh chemicals or artificial fragrances.
The magnesium in this balm works to neutralise odour-causing bacteria, while the clary sage and ylang-ylang essential oils help to create a calming and relaxing atmosphere. The balm is also non-sticky and non-greasy, so you can apply it without worrying about it leaving a residue on your skin.
This deodorant balm is also vegan, cruelty-free, and made in the UK. It is available in a 75g tube, which should last you for several months.
Order your Scence Natural Skincare Deodorant Balm - Mellow Sage today and experience the difference of natural deodorant!
Size: 75g 
Benefits
Soothing, refreshing, skin-friendly natural blend.

Bicarbonate of Soda Free.

Ethically and Sustainably sourced ingredients.

Handmade in Cornwall.

Certified Vegan, Cruelty-Free.

Compostable packaging that's 100% Plastic-Free.
Ingredients
INCI List:
Cocus nucifera oil*, maranta arundinacea root powder*, magnesium hydroxide, mangifera indica seed butter, helianthus annuus seed cera, salvia sclarea oil, cananga oderata oil, farnesol**, benzyl salicylate**, benzyl benzoate**, linalool**, geraniol**, isoeugenol**
(*organic, ** naturally occur in essential oils)
English:
Organic coconut oil, organic arrowroot, magnesium hydroxide, mango butter, sunflower wax, clary sage essential oil, ylang ylang essential oil.
How to Use
Use daily after showering. To release the balm push the base gently into the tube lid. 

Hold the balm against your underarm for 2-3 seconds to warm, then glide to apply. 
Effective all day and evening. A 75g tube should last you 2 to 3 months.
Only push out as much as you need, and close using the top. 
STORAGE ADVICE: Please look after your product by storing it in a cool, dry place. These natural balms will soften in warm temperatures above 30 degrees but will become firm again if cooled.
Your paper container tube or jar may darken with the natural oils of your balm as you use it, developing a deeper patina. This is normal and doesn't affect your balm's quality, and it is better than having a throw-away plastic container. You can recycle or compost after use.
Packaging
Recyclable Cardboard Tube
Extra Information
What does it feel like? It's magnesium formula softens on contact with the skin for a silky smooth and non-sticky, and non-greasy finish.
How do I apply it? Twist the tube to break the tamper seal and gently push the base to release the deodorant. Hold the stick against your skin for 2-3 seconds to warm and then glide on. 2 to 3 strokes are usually enough and will protect you for the whole day. Some people apply at night before bed, and others prefer to apply in the morning.
Does it really work? Will it keep me fresh? Absolutely yes! Scence formulations are gentle but powerful and effective and are trusted by active sportspeople. Scence uses organic coconut oil, mango butter and essential oils in its deodorant balms, along with natural magnesium to deodorise and organic arrowroot to absorb moisture.
Will it leave white marks on my clothes? No. These natural deodorant balms are transparent, so they won't mark your clothes.
How long does a tube last? These 75g deodorant sticks are great value for money and will last 2-3 months or longer. On average, keeping fresh costs about 13p a day!
Will it irritate my sensitive skin? No. All Scence ingredients are ethically sourced, and most are organic. These plastic-free deodorants contain no bicarbonate of soda and are aluminium-free to minimise skin irritation.
Is it suitable for my teenagers? Yes, These deodorants are a safe and natural alternative to protect from embarrassing body odour and are suitable for all ages.
Is it plastic-free? Yes. These push-up and glide-on deodorant sticks are packaged in 100% paper tubes for hygiene and ease of application. Even the Scence labels are compostable and printed with vegetable inks. If you compost the tube after use, it will break down within around 8 weeks.
Is it cruelty-free? Yes. As with all Scence products, these vegan society-certified deodorants are cruelty-free and are handmade in the UK, poured into 100% recyclable or home-compostable tubes.