Skip to product information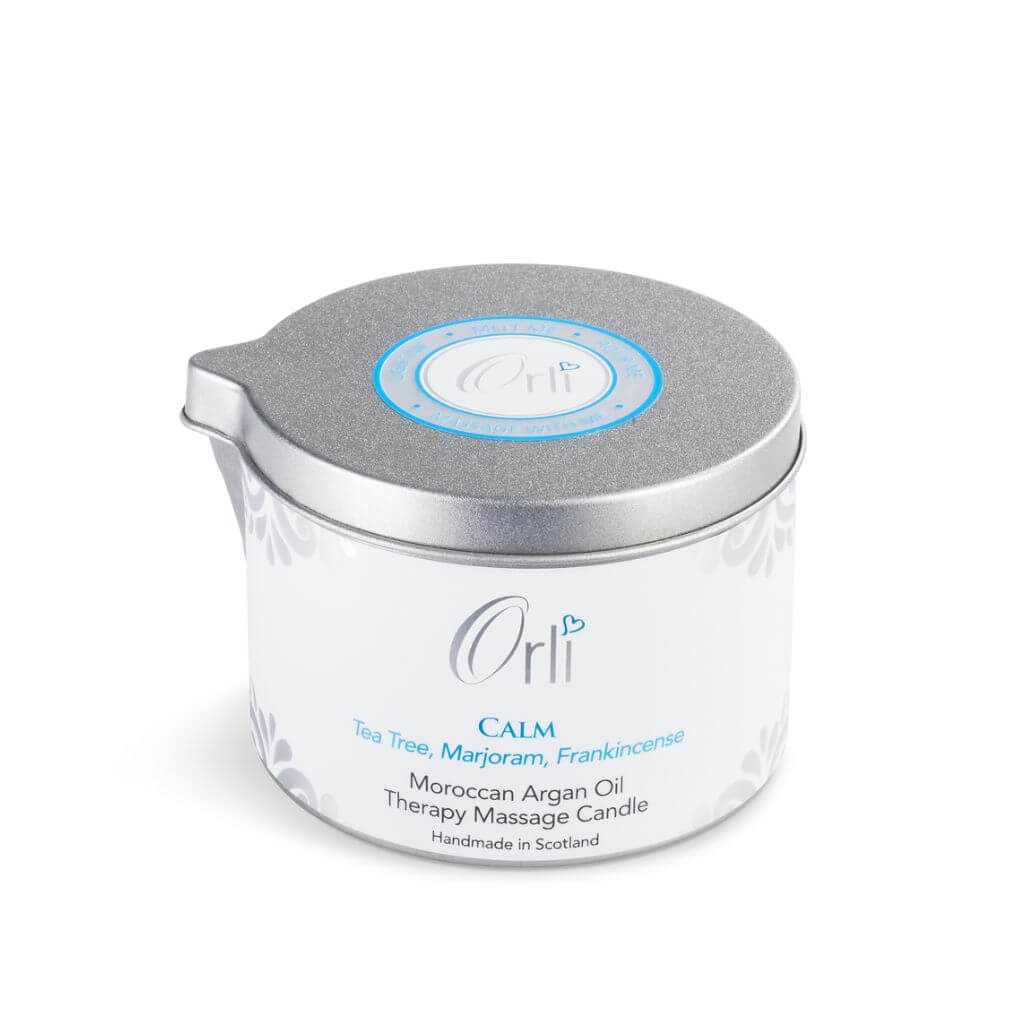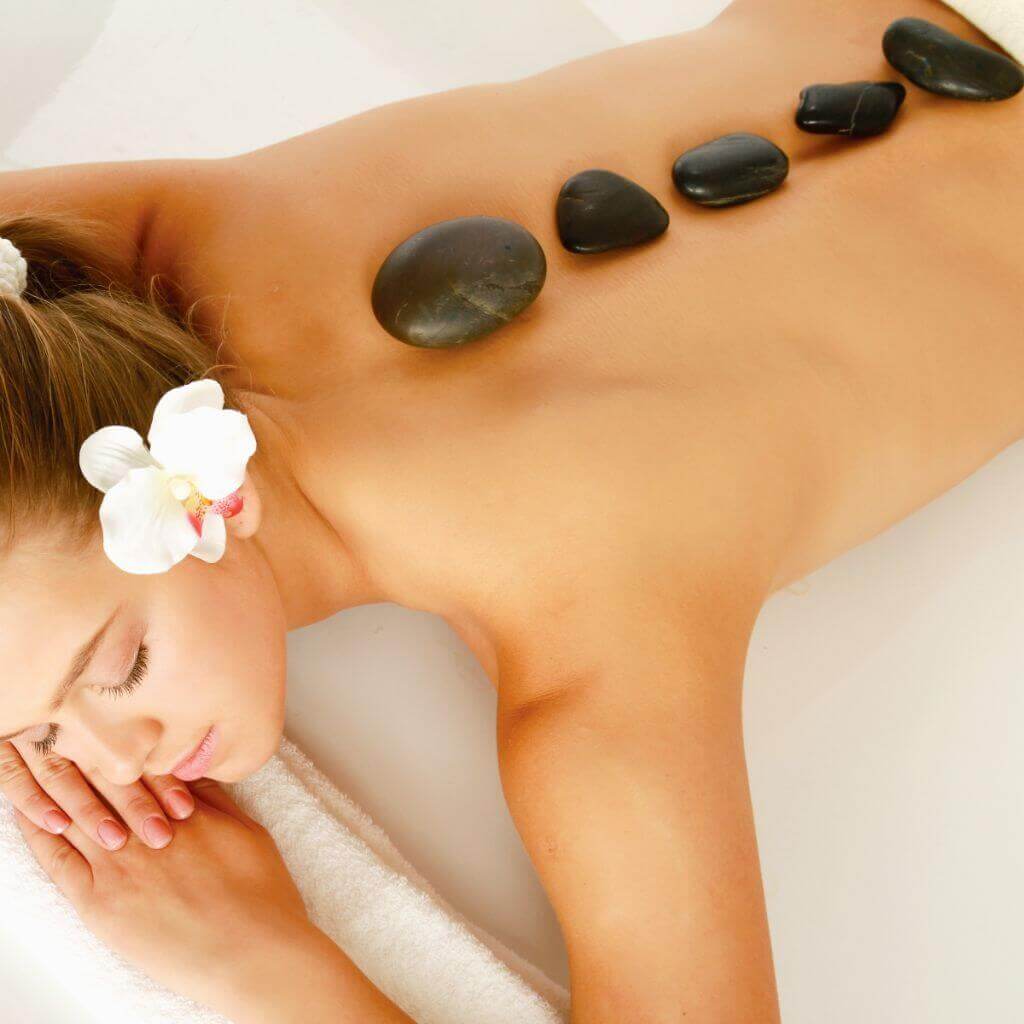 Orli Calm Therapy Massage Candle
Sale price
£9.99
Regular price
£10.99
Tax included.
Take a moment to unwind with this Calming massage candle.
Calm Massage Candle is a moisturising, luxurious massage treatment made with rich cocoa and shea butters, enriched with jojoba, sweet almond, and argan oil, and scented with a calming combination of essential oils, including marjoram, frankincense, and tea tree.
Handcrafted in Scotland using restorative botanical oils and butters, specially selected for this unique Massage Candle. The heated oils penetrate deeper into the skin allowing your body to calm and the heat to soothe ailments such as arthritic pain and inflammation.
Made from Plant-based ingredients, this Vegan-Friendly blend is the perfect way to relax at home and have your skin naturally nourished at the same time.
Size: 
60g & 160g
As a guide, each full body massage treatment will require approximately 12ml – 18ml of melted product. 60g is between 4-6 full body massage treatments. 160g is between 10-12 full body massage treatments.
Benefits
Softens and soothes skin, maintaining the skin's moisture balance.

Can be used as a massage oil, body oil, moisturiser, facial oil or even as a bath oil.

Creates a beautiful, relaxing and sensory atmosphere and a genuinely fantastic Home Spa Treatment to soothe Mind, Body and Soul.

Handmade in Scotland.

100% Plant-Based & Vegan Friendly.

Aluminium tin and lid with integrated pouring spout. Reusable or Recyclable.
Key Ingredients
Cocoa Butter: 

Cocoa Butter is highly protective whilst it softens and lubricates the skin reducing dryness and improving skin flexibility. Used to heal and moisturise skin that has been exposed to the elements, and it is said to reduce the formation of stretch marks during pregnancy by keeping skin supple.

Shea Butter: 

Shea butter is an emollient, extremely therapeutic, and helps to heal cracked, aged and damaged skin. Its chemical constituents help to heal bruising and soreness. Shea butter penetrates the skin and leaves it feeling soft and smooth. It is also rich in vitamins A and E.

Argan Oil: 

Said to have restorative and anti-age-defying effects, this oil has become one of the latest miracle ingredients in the beauty industry and one of the most expensive beauty oils in the world. High in Vitamin E and essential fatty acids, it is believed to help all sorts of skin conditions: acne, eczema, psoriasis, dry skin, and wrinkles.

Jojoba Oil: 

Jojoba Oil has natural antioxidant and anti-bacterial properties, and it is said to be very effective in fighting wrinkles. Jojoba also contains a natural anti-inflammatory called myristic acid and is therefore considered beneficial for arthritis and rheumatism. It is an excellent moisturiser rich in vitamin E and softens the skin.

Sweet Almond Oil: 

Sweet Almond Oil is easily absorbed and serves as an excellent emollient by lending a soft glowing beautiful touch to the skin. It makes an excellent lubricant and thus aids in combating itching and inflammation. It has a high concentration of oleic and linoleic essential fatty acids.

Vitamin E: 

Helps to calm inflammation and has an antioxidant action. Believed to improve the use of oxygen in the tissues and increase capillary circulation.

Marjoram Essential Oil: 

Promotes restful sleep and a sound mind. It also has a soothing effect on the nervous system.

Frankincense Essential Oil: 

It helps reduce stress reactions and negative emotions. An effective sedative because it induces a feeling of mental peace, relaxation, satisfaction and spirituality.

Tea Tree Essential Oil: 

It is reputed to cleanse, purify and rejuvenate the skin, promote healing and relaxation, to enhance and support immune function.
Ingredients
Hydrogenated soyabean oil, Prunus dulcis (Sweet almond oil), Butyrospermum Parkii (Shea butter), Theobroma cacao (Cocoa butter), Argania spinosa kernel oil (Argan oil), Simmondsia Chinensis (Jojoba oil), Essential oils: Melaleuca alternafolia (Tea Tree) leaf oil, Boswellia Serrata (Frankincense) oil, Origanum majorana (Marjoram) leaf oil, Geraniol, Limonene, Linalool.
How to Use
Always trim the wick to 1/4 inch (6mm). 

Light the candle and let the butters melt to form a pool at the edge of the container lip -melt just enough for a treatment (a little goes a long way). 

Extinguish the flame, then allow the oil to cool sufficiently so it isn't too hot before applying it to the skin. 

Drizzle the melted butters onto the skin or into a bath and massage in.
WARNING: Extinguish flame before use. Ensure melted wax has cooled sufficiently until it can comfortably be applied to the skin. For external use only. Not to be used around eyes, mucous membranes, or on broken skin. If irritation occurs, discontinue use. For adult use only. Never leave the burning candle unattended. Keep out of reach of children and pets and away from flammable surfaces and items. Do not burn for longer than stated. This product is not a room candle and should not be treated as such.
STORAGE ADVICE: Store in a cool place out of direct sunlight. Keep lid tightly closed when not in use.
Packaging
100% recyclable aluminium jar and lid.