Skip to product information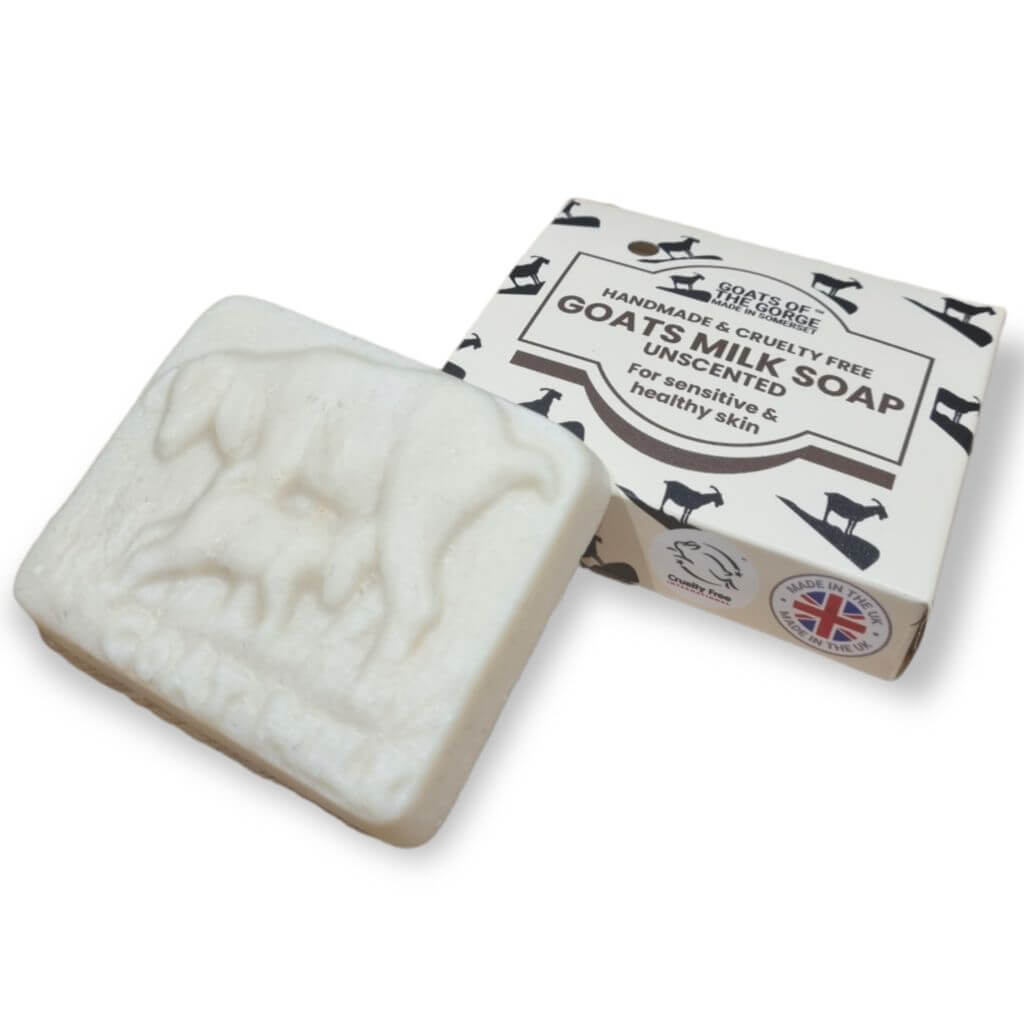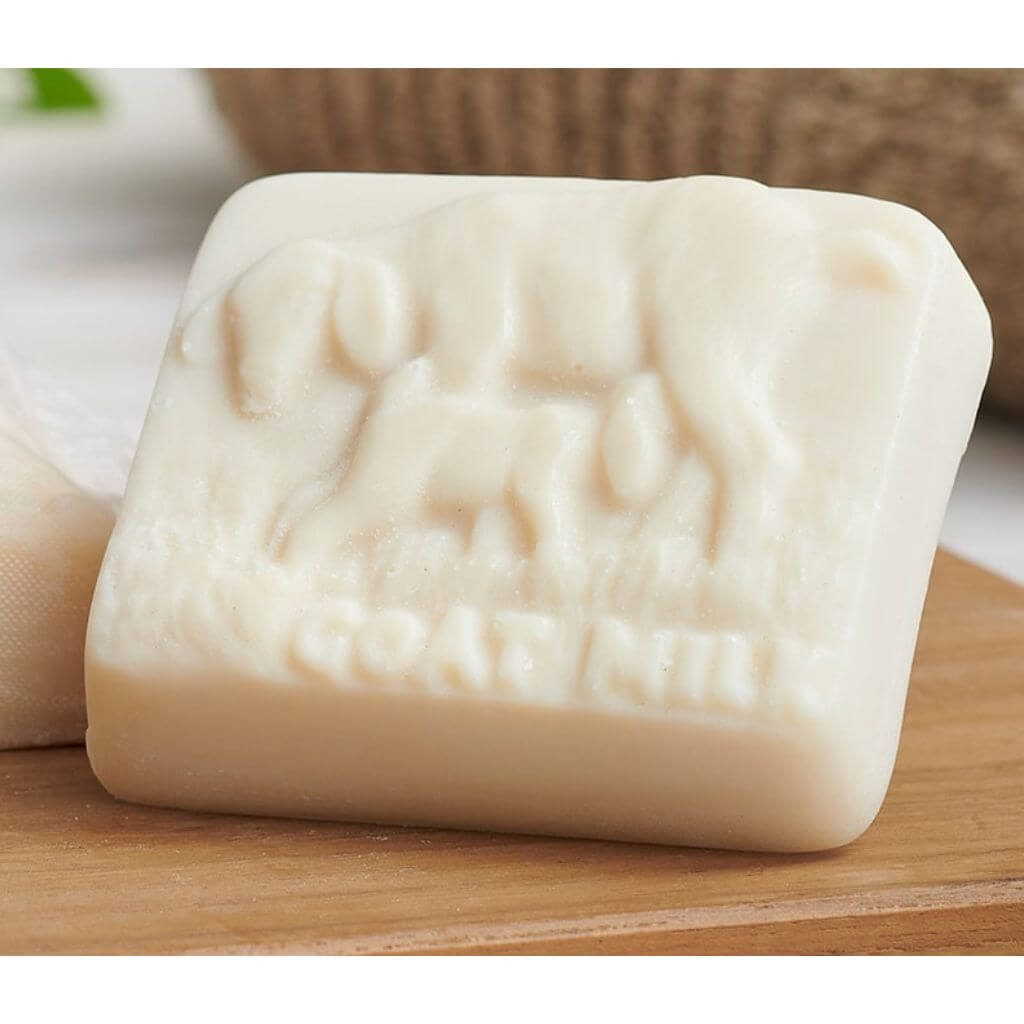 Goats Milk Unscented Soap Bar
Sale price
£3.99
Regular price
£4.20
Tax included.
Suitable for All Skin Types - Particularly Sensitive Skin
Treat your skin to the gentle care of goat milk soap with our Goats of the Gorge Unscented Goat Milk Soap Bar. Made with fresh goat's milk, this soap is rich in nutrients and vitamins that help to moisturise, soothe, and protect the skin. It is also naturally hypoallergenic and non-comedogenic, making it ideal for all skin types, including sensitive skin.
Goat milk is a natural source of alpha hydroxy acids (AHAs), which help exfoliate dead skin cells and reveal brighter, healthier skin. It also contains lactic acid, which helps to balance the skin's pH and reduce the appearance of fine lines and wrinkles.
Our Goats of the Gorge Unscented Goat Milk Soap Bar is made with all-natural ingredients, including goat's milk, coconut oil, olive oil, and shea butter. It is also free of synthetic fragrances, dyes, and harsh chemicals.
Size: 80g
Benefits
Made with pure goat's milk, which is rich in fatty acids, probiotics, and vitamin A.

Balances the skin's pH

Hydrates, protects, and soothes the skin

Unscented - suitable for sensitive skin, gentle and nourishing.

Leaping Bunny Certified Cruelty-Free.

Handmade in Somerset, UK.

Packaged in a Biodegradable Cardboard Box.
Key Ingredients
Olive oil

 is a natural moisturiser rich in antioxidants, vitamins, and minerals. It keeps the skin hydrated and protected from environmental damage. Olive oil is also non-comedogenic, meaning that it will not clog pores.

Coconut oil

 is a natural moisturiser known for its antibacterial and anti-inflammatory properties. It can soothe and heal irritated skin conditions, such as eczema and psoriasis. Coconut oil is very good at removing dirt and oil from the skin.

Goat's milk

 is a gentle cleanser rich in nutrients, such as vitamins A, D, and E. It can moisturise and nourish the skin, reducing inflammation and redness. Goat's milk is also non-comedogenic and hypoallergenic, making it a good choice for people with sensitive skin.

Shea butter

 is a natural moisturiser known for its anti-ageing and healing properties. Shea butter can reduce the appearance of wrinkles and fine lines, and it can also heal wounds and scars. Shea butter is also non-comedogenic and hypoallergenic.
Ingredients
Sodium Olivate (Olive Oil), Sodium Cocoate (Coconut Oil), Aqua, Caprae Lac (Goat's Milk), Sodium Shea Butterate (Shea Butter).
How to Use
Wet the soap with water to make a lather in your hands. Rub and massage in to enjoy the cleaning and moisturising benefits. 
When you're not using your soap, it's best to keep it out of the water on a well-drained surface, allowing it to dry between uses.  
Use a soap dish (wooden dishes with open slats are perfect).
Packaging
100% recyclable cardboard box.