Skip to product information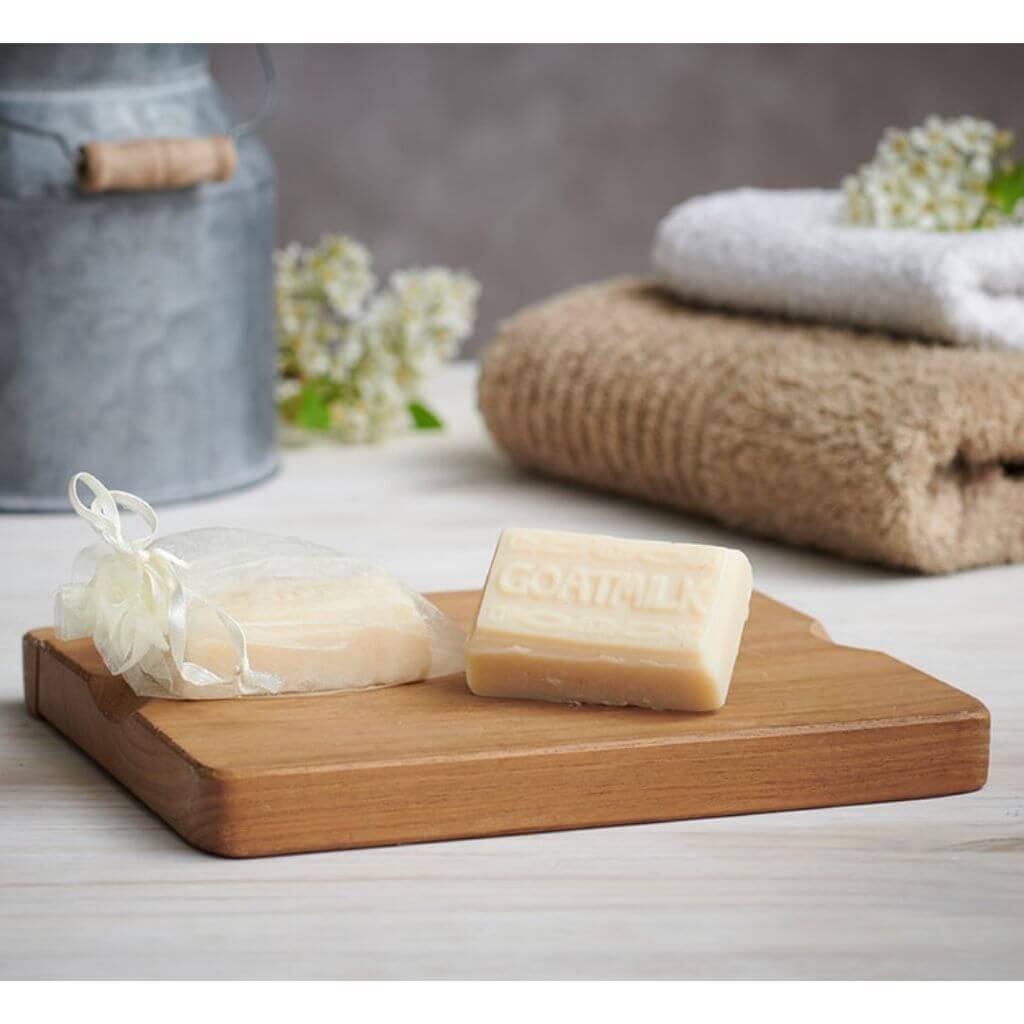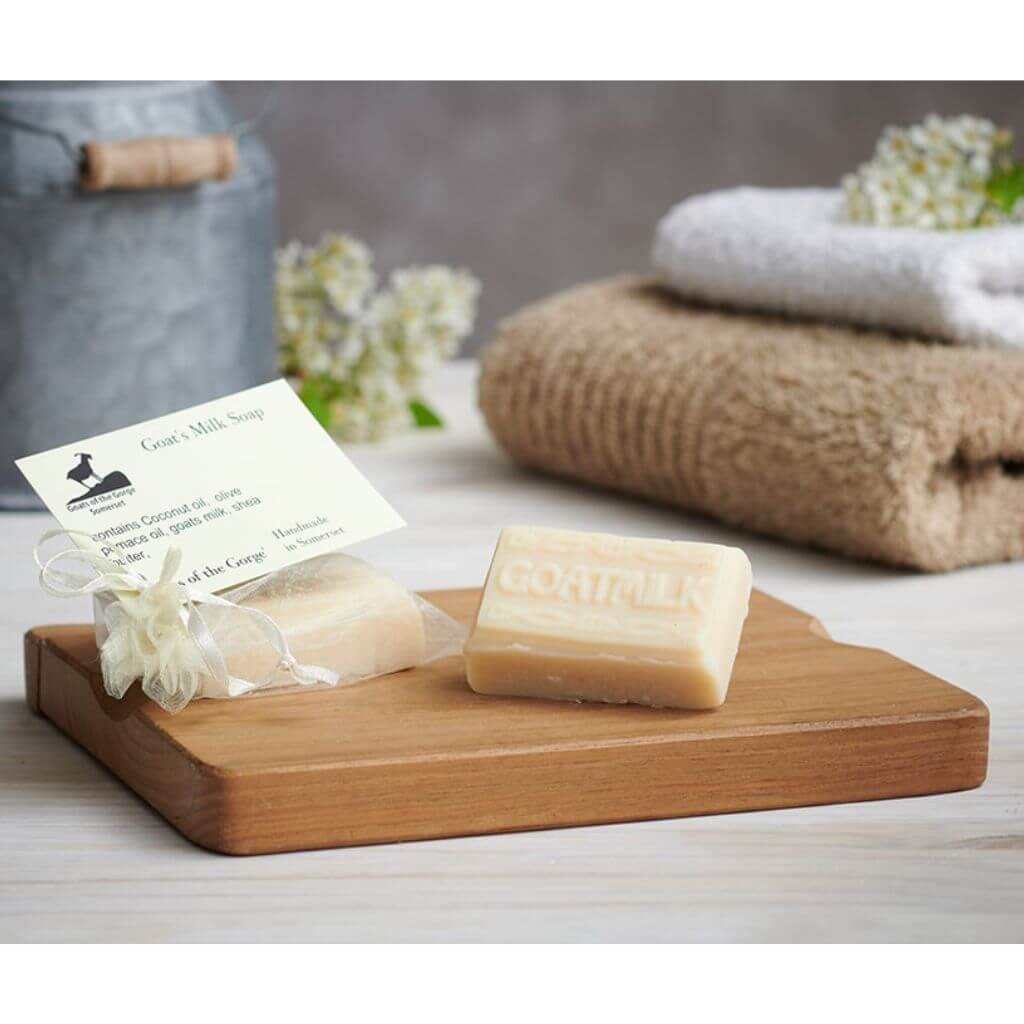 Goats Milk Mini Guest Soap Bar
Sale price
£2.29
Regular price
£2.40
Tax included.
Goat's Milk Mini Soap Bars are perfect for guest visits and gifts. Goats of the Gorge source their milk using cruelty-free methods from local Somerset Farms certified by the Leaping Bunny standard. Enjoy a luxurious bathing experience with these all-natural, handcrafted soap bars.
Goat's Milk naturally contains healthy fatty acids that help repair the skin's barrier. Probiotics encourage the growth of normal skin flora, and Retinol Vitamin A helps gently exfoliate the skin's surface. These mini soaps come in a biodegradable organza silk bag, which can also be used as a gentle soap saver.
Goats of the Gorge are a family-run small manufacturer based in Somerset and produce a wide range of soaps and other skin products.
Size: 40g
Benefits
Unscented Natural Ingredients, Suitable for All Skin Types.

Rich in Fatty Acids, Probiotics and Retinol Vitamin A.

Leaping Bunny Certified Cruelty-Free.

Handmade in Somerset, UK.

Wrapped in Silk Organza Bag.

Plastic Free
Key Ingredients
Olive oil

 is a natural moisturiser rich in antioxidants, vitamins, and minerals. It keeps the skin hydrated and protected from environmental damage. Olive oil is also non-comedogenic, meaning that it will not clog pores.

Coconut oil

 is a natural moisturiser known for its antibacterial and anti-inflammatory properties. It can soothe and heal irritated skin conditions, such as eczema and psoriasis. Coconut oil is very good at removing dirt and oil from the skin.

Goat's milk

 is a gentle cleanser rich in nutrients, such as vitamins A, D, and E. It can moisturise and nourish the skin, reducing inflammation and redness. Goat's milk is also non-comedogenic and hypoallergenic, making it a good choice for people with sensitive skin.

Shea butter

 is a natural moisturiser known for its anti-ageing and healing properties. Shea butter can reduce the appearance of wrinkles and fine lines, and it can also heal wounds and scars. Shea butter is also non-comedogenic and hypoallergenic.
Ingredients
Sodium Olivate (Olive Oil), Sodium Cocoate (Coconut Oil), Aqua, Caprae Lac (Goat's Milk), Sodium Shea Butterate (Shea Butter).

Packaging
Wrapped in Silk Organza Bag.