Skip to product information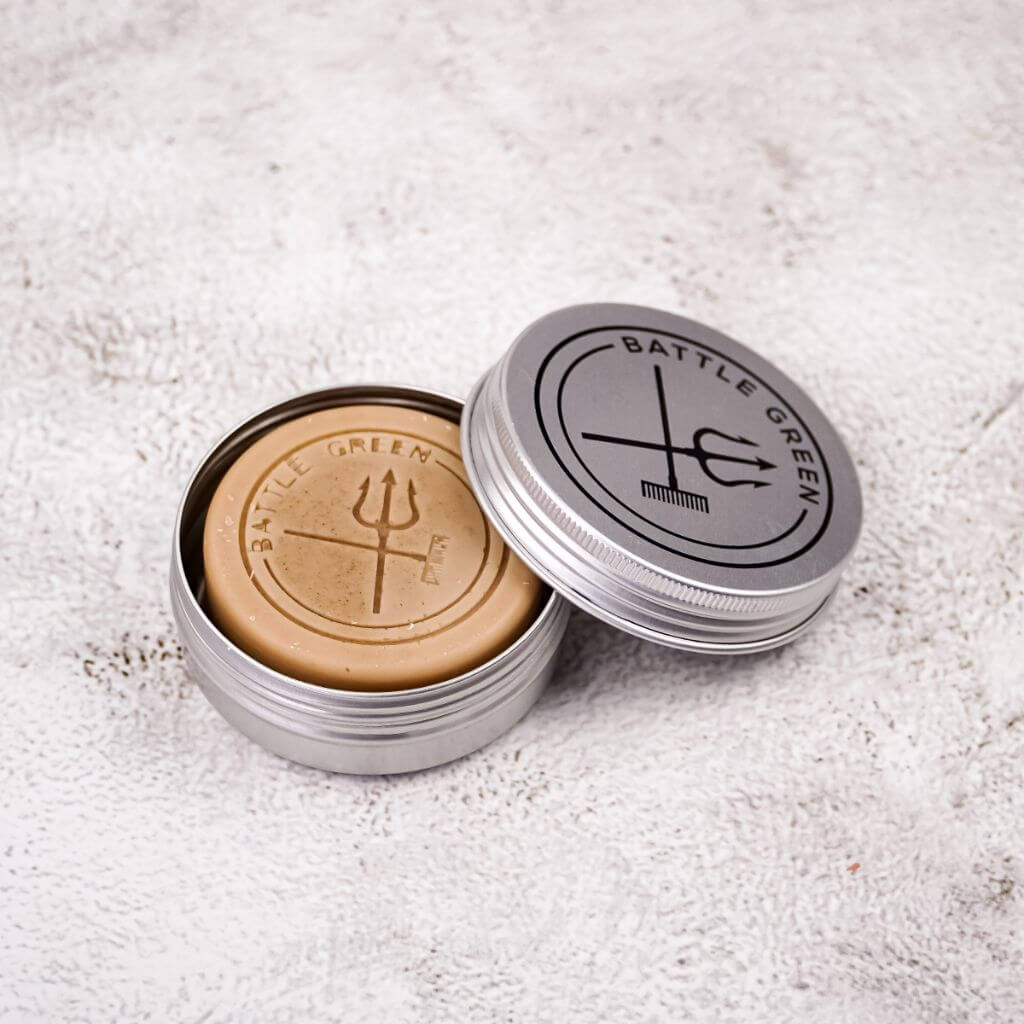 Battle Green Travel Tin
Sale price
£2.95
Regular price
£0.00
Tax included.
Perfect compact and lightweight aluminium storage tin to house your solid soap, shampoo and conditioner bars, keeping them safe and dry. Small and portable making it ideal when on the go: at the gym, for travelling, camping or for storing neatly in your bathroom. 
This eco-friendly, zero-waste travel tin is endlessly reusable to ensure maximum protection for your solid soap bars, thereby reducing single-use plastics and unnecessary waste. Made from aluminium to ensure your tin stays rust-free, with a screw lid. Fits all Battle Green Shampoo, Conditioner and Deodorant bars. 
Dimensions: approx 7cm diameter x 2.5cm high. 
Benefits
100% plastic free.
Ethically handmade in the UK.

Vegan & cruelty-free. 
Washable & reusable. 
Refillable & durable. 
Materials
100% aluminium. 
Care Instructions
Rinse with water to clean and reuse endlessly.