Skip to product information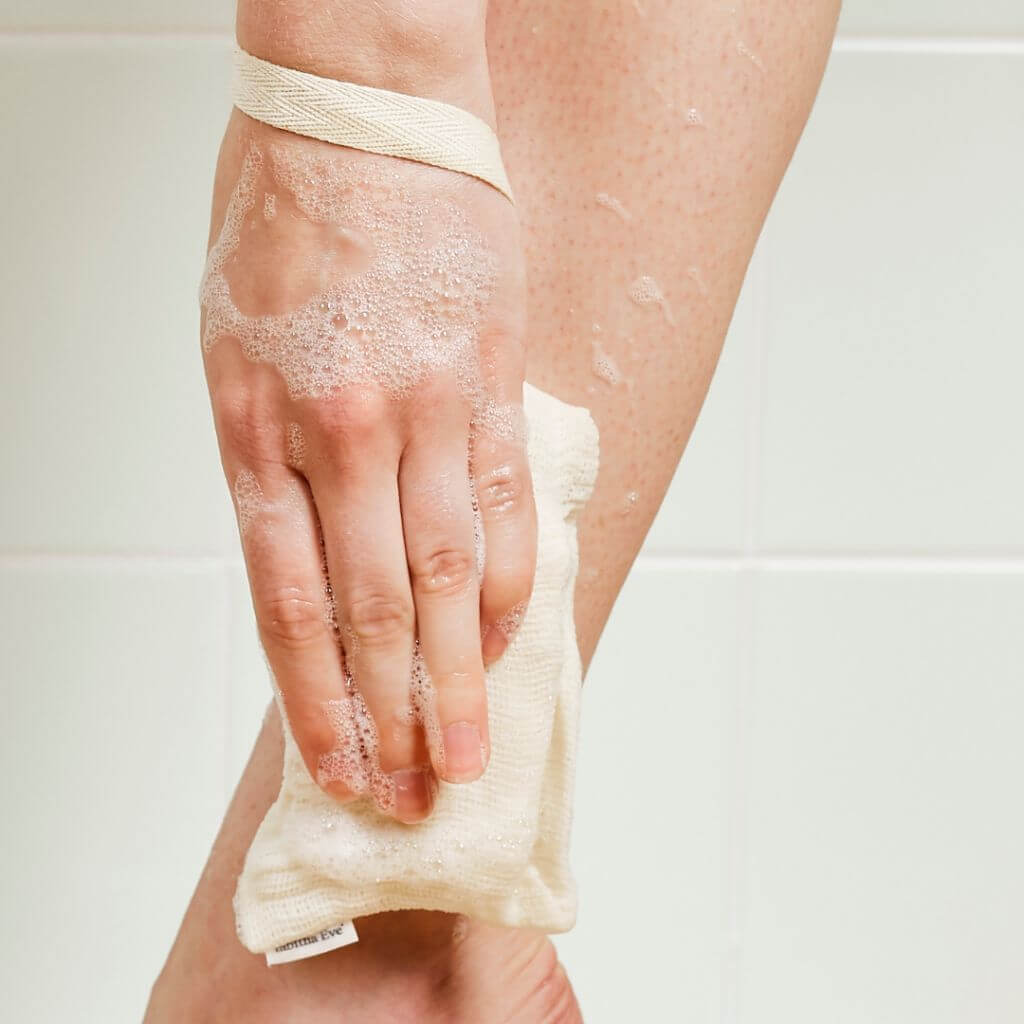 Tabitha Eve Organic Cotton Soap Saver
Sale price
£5.99
Regular price
£6.45
Tax included.
Tired of throwing away endless soap scraps but don't know what to do with them? Then try our new plastic-free, unbleached and undyed Soap Saver Pouch to store your leftover soaps. Simply place your soap bar into our sustainable soap saver, wet it, and apply. The cotton bag gently exfoliates your skin while the soap creates a lather. The added grip keeps the bar from sliding from your hands! 
After washing, hang the soap in the bag using the convenient loop to let it air dry. As the soap shrinks or breaks up, the pouch will keep it contained so you can keep using it again and again. 

Ethically handmade in the UK, this Soap Saver is ideal for maximising the use of your soap, body or shampoo bars in your waste-free bathroom. 
Benefits
100% biodegradable, sustainably sourced organic cotton.

Unbleached and undyed soap saver. 

Ethically handmade in the UK.

100% plastic free.
Vegan & cruelty-free. 
Reduce waste & gently exfoliate. 
Materials
100% Organic Cotton. Unbleached and undyed.
Care Instructions
To get the most use out of your soap saver, always hang to dry after use.
When you think it needs a clean wash with a normal load on cool. Dry flat and reuse time and time again!
When it comes to the end of its life, cut up into strips and home compost.